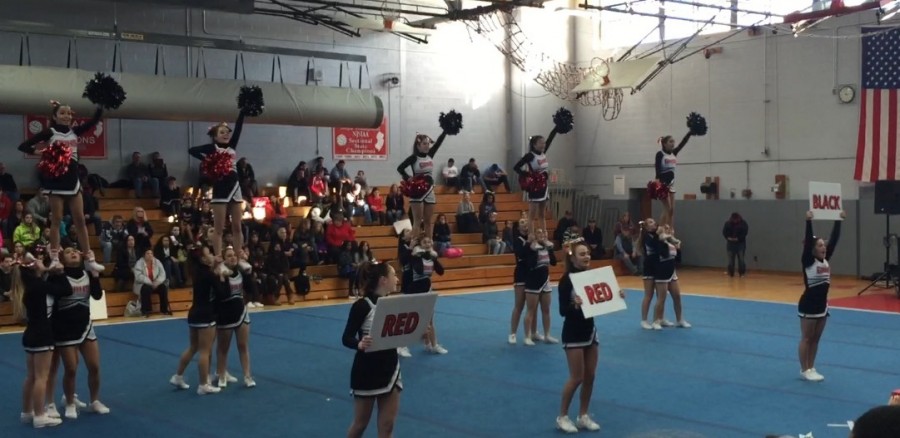 The Glen Rock cheerleaders' fall season came to an end with a first place divisional victory at the 13th Annual Cutter Classic Cheer Competition in Fair Lawn on Dec. 7. "I'm really proud of my... Read more »
--------------------------------------------------------------------------------------- ---------------------------------------------------------------------------------------
Game Scores
Friday, December 19

Boys Varsity Basketball

Glen Rock 61 - Pompton Lakes 55

Saturday, December 13

Varsity Ice Hockey

Glen Rock 4 - Saint Joseph Regional 0

Sunday, December 7

Varsity Ice Hockey

Glen Rock 5 - Morristown 3

Saturday, December 6

Varsity Ice Hockey

Glen Rock 6 - Northern Highlands 2

Sunday, November 30

Varsity Ice Hockey

Glen Rock 11 - Paramus 3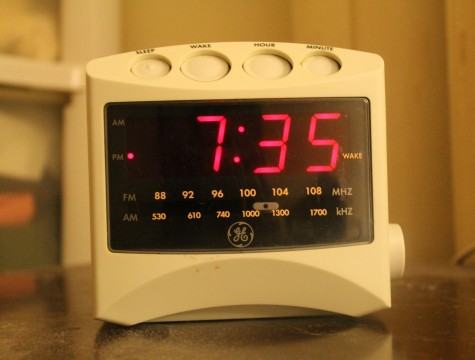 by Githmie Goonatilleke, Staff Writer
With long school days Daylight Savings Time gives sleepy students an extra hour of sleep during the weekend and many are grateful for that extra boost of energy. According... Read More »
November 17, 2014 • 1 comment

by Erin Jones, Staff Writer
For upperclassmen and some underclassmen, the pressure of finding the right college is a lot to handle. Mix in SATs and the workload of junior year and students feel as if... Read More »
December 2, 2014 • 0 comments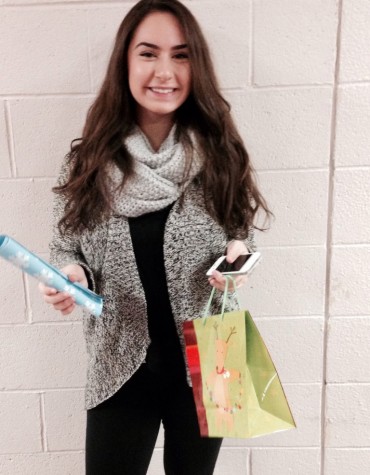 by Julie Singh , Staff Writer
Santa's elves won't be the only ones lending a helping hand this holiday season. Members of Glen Rock Gives, a new outreach club offered at Glen Rock High School, plan... Read More »
December 11, 2014 • 0 comments
Advertisement - SNO Ad Network
Panther Tweets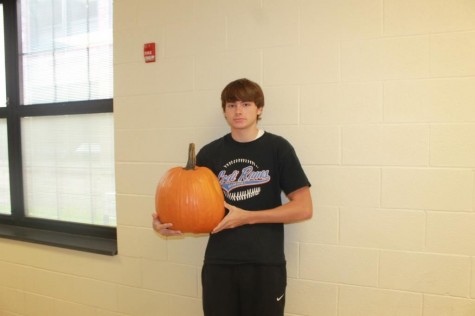 by Maddy Doubet, Staff Writer
In a town where monsters, witches, and ghouls run freely... Read More »
October 31, 2014 • Comments Off
View All »
The Glen Echo: May, 1969
Continuing our special -- read The Glen Echo from May 15, 1969. Enjoy the throwback!
Interactive Memories (Scroll Over)
Glen Rock High School students at Rutgers University for the GSSPA's Student Press Day.
Staff Profile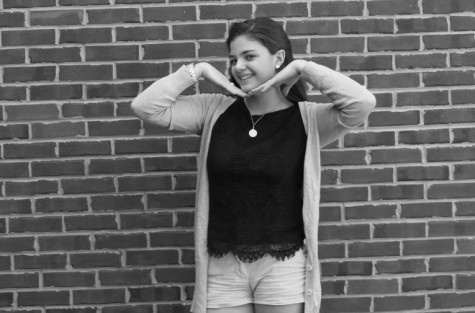 Erin Jones
Staff Writer
Erin Jones is a new staff member this year of The Glen Echo. She plays Glen Rock High School basketball and is a twin. She considers herself funnier than her twin sister, Nickie.