New Jersey Attorney General speaks at Black Student Union meeting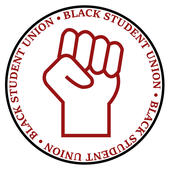 New Jersey Attorney General and Glen Rock resident Gurbir Grewal spoke to members of the Black Student Union (BSU) club on Thursday. 
The club, which was started by Junior Kayla Stephenson, focuses on learning about African American culture and more about inequality and injustice in the Black community.
Grewal appreciates how young people are spear-heading the movement.
"I see you, and I hear you, and I respect you, and I share your commitment to change in this particular moment," Grewal said during the meeting.
The BSU has formed a committee led by Stephenson. The committee is working on a mission statement, and will continue to plan future meetings and events for the club.
The club has approximately 50 members, and Stephenson is encouraged by the participation and action by students. 
"It makes me feel really hopeful. I really didn't expect this many people to join, especially since we aren't in school," Stephenson said. "I'm really glad everyone is able to come together to support the movement."
The club will continue to meet once a month over the summer and prepare for the return of school in the fall. 
So far, the club has had two meetings. Club adviser and English teacher Randi Metsch-Ampel was delighted to help out with the club.
"As a person with a deep commitment to social justice and the belief that all black lives matter, I am honored to play this role," Metsch-Ampel said.