Long Walks on the Beach: Podcast Episode 2
Conducting experiments in high school
Teacher explains why labs are necessary for students' educations, as seen through her class' study of the relationship between the temperature and pressure of a gas sample.
Enter
All Aboard the Glen Rock Express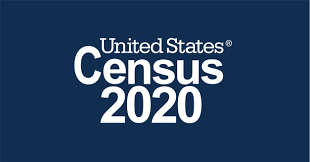 by Andrew Kastelman, Business Development and Marketing Manager
Every new decade Glen Rock takes part in the Census. For Glen Rock, the Census is critical. In 2010, Glen Rock was undercounted by approximately 12-13 percent. Between March 12-20, households across the country will receive information on how to respond...
Every Comeback Starts With a Setback
by James Stewart, Staff Writer
On a hot, muggy August morning, the Glen Rock High School Varsity football team grabbed the monstrous water coolers, the hefty med kit, and their brand new cleats, and trotted out to the field for another...
by Sarah Jennings, Staff Writer
A line of energetic second-graders filed into the classroom, shuffling through rows of desks to find their place. Olivia Smith, who was usually talking off a friend's ear, sat quietly at her desk. Her...
by The Glen Echo
Grace Huisking, 12 - "We should probably have two principals, because I want my principal to know my name." Sarina Trivedi, 10 -  "6th graders are not going to feel comfortable going to a brand new school where they are going to be overwhelmed...
by Allison Kerper, Staff Writer
Throughout "quarantine," my family and I have been rotating who gets to pick what movie or show we watch each night. Although not every choice has been universally liked by all four of us, it has been...
by James Stewart, Staff Writer
The 1990s -- when people think about the 90s, they think about baggy jeans, and bold sneakers. Others think about backwards hats and bright neon colors. People made fashion one of the most talked about...
Girls varsity basketball team wins against Lodi (Dec. 19, 2019)
Panther Tweets
Instagram Feed
Loading ...