After a tattered and pregnant stray pitbull unexpectedly gave birth on an Georgia resident's property, she and her newborn puppies were shot to death by the landowner. It wasn't until a rescuer cam...
Straight Talk
A conversation with junior Madeleine Brennan on her thoughts on the LGBT community in our school. Brennan identifies as a bisexual female and is a council member for The Alliance.
Staff Profile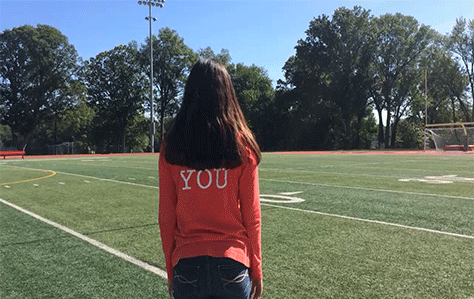 Nah Lee
Staff Writer
Nah Lee is 16 years old and she is junior in Glen Rock High School. Her birthday is October 5. She is from Korea and moved to Glen Rock when she was sophomore. She can play flute and violin and her favorite food is pasta, She likes to watch television and sleep during summer.
Loading ...
Pep Rally, Oct.20
Game Scores
Tuesday, April 24

Boys Varsity Tennis

Glen Rock 4 - Pascack Hills 1

Tuesday, April 24

Boys Varsity Lacrosse

Glen Rock 10 - Pascack Valley 6

Tuesday, April 24

Girls Varsity Softball

Glen Rock 0 - Newton 7

Monday, April 23

Girls Varsity Lacrosse

Glen Rock 8 - Wayne Valley 12

Monday, April 23

Boys Varsity Tennis

Glen Rock 2 - Dwight-Englewood 3

Monday, April 23

Varsity Baseball

Glen Rock 4 - Pompton Lakes 6