When we're younger, sports and extra activities our parents signed us up for were all fun and games. Sometime we'd fall in love with the activity, and other times it might just lead us to try somet...
'Racist' H&M ad sparks controversy
H&M released an advertisement of a young black boy wearing a green hoodie which said 'Coolest Monkey in the Jungle.' This podcast follows the discussion of whether this advertisement was racist or a marketing mistake..
Staff Profile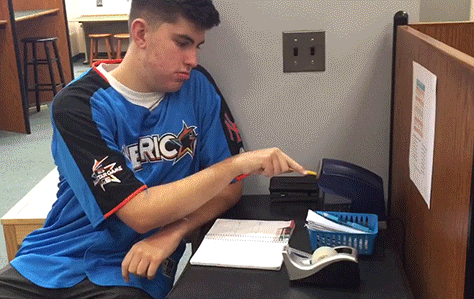 Evan Van Duffelen
Staff Writer
Evan Van Duffelen is in 11th grade.  He plays basketball, but also enjoys playing guitar.  This is Evan's first year writing for the Glen Echo.
Loading ...
Pep Rally, Oct.20
Game Scores
Thursday, February 15

Boys Varsity Basketball

Glen Rock 54 - Eastern Christian 51

Thursday, February 15

Girls Varsity Basketball

Glen Rock 35 - Eastern Christian 41

Tuesday, February 13

Varsity Ice Hockey

Glen Rock 1 - Saint Joseph Regional 2

Tuesday, February 13

Boys Varsity Basketball

Glen Rock 43 - Lodi 65

Tuesday, February 13

Girls Varsity Basketball

Glen Rock 45 - Lodi 23

Monday, February 12

Girls Varsity Basketball

Glen Rock 48 - Pompton Lakes 21