Former Glen Rock Athletes Keep Their Eyes on the Ball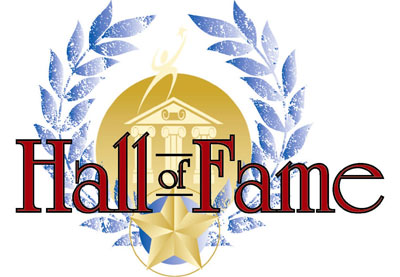 Built a mere sixty years ago, Glen Rock High School has already seen a plethora of talented athletes pass through its halls. Organized by the Glen Rock Booster Club, the Glen Rock High School Athletic Hall of Fame honors student athletes, coaches, and teams for their distinguished athletic achievements throughout high school. On October 21, 2012, the Booster Club inducted 12 athletes, two coaches, and two teams into the Glen Rock High School Athletic Hall of Fame. At the induction ceremony at the Tides Estate in North Haledon, inductees traveled from as far as Georgia and Michigan to accept this dignified honor.
Established in 2008, the Athletic Hall of Fame Selection Committee is comprised of eleven members. Members include educators Mr. Brodhead, Mr. Daett, and Mrs. Camp. Nearly all inductees played at the Division 1 capacity in the National Collegiate Athletic Association, and the majority continue to coach their children's recreational sport teams or have even become professional athletes. The only formal requirement for selection into the Athletic Hall of Fame is that the athlete must be a graduate from Glen Rock High School of at least ten years. The Committee then meticulously analyzed decades of sports statistics and interviewed several former coaches.
Joan Lopardo, Class of 1973, was the first captain of the girls' basketball and ski team. Prior to 1972, Glen Rock High School did not sponsor female athletic teams. After high school, Joan excelled in gymnastics, lacrosse, and ski at Plymouth State College. She is currently a physical education teacher and volleyball coach at Gilford High School in New Hampshire. She was chosen the Northeast Sectional Volleyball "Coach of the Year" by the National Federation of High School Sports in 2002 and 2004.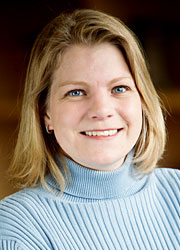 Kari Reuter Roberts, Class of 1988, is the only athlete in the history of Glen Rock to earn thirteen varsity letters. While playing three varsity sports each year, she was also the statistician for the varsity football team her senior year. She matriculated to Dartmouth College, and was named the All-Ivy goalie in 1991. She currently holds the record for the highest season saves percentage at 90.6%. She later earned her medical degree at University of Minnesota Medical School, and is now an Assistant Professor of Pediatrics in the Division of Neonatology at the University of Minnesota Medical School.

Grant Adams, Class of 2000, led the Glen Rock varsity football team to the state sectional championships in 1996, 1998 and 1999. Grant was chosen as one of eleven student-athletes awarded the College Hall of Fame Scholar Athlete Award by the National Football Foundation. As a wide-receiver for Boston College, he finished the 2004 season as Boston College's top receiver. The Philadelphia Eagles drafted Adams in 2005.
Other inductees include Football Coach Mickey Smith, Soccer Coach Ed Troy, Dave Percival of 1961, Alan Flynn of 1965, Bud Zachary of 1966, Phil Tortoreti of 1966, Bill DeBoer of 1968, Julie James Smith of 1981, Mikkel Brown of 1997, Katie Hanley Garrette of 1997, Matt Percelli of 1999, Erin Henry Butler of 2002, the 1972 boys' basketball team and the 1976 boys' soccer team.
The Selection Committee inducts a new class of athletes every three years, and aims for the next induction ceremony to take place in 2015. There will soon be an Athletic Hall of Fame display case in the High School Sports Lobby. This is an immensely honorable distinction, and the Committee encourages each and every current Glen Rock HS athlete to aim for this honor.