Glen Rock's Mathletes
For most Glen Rock High School's teams, the fall is season almost over — but not for the math team. The GRHS math league is just getting started.
Former math teacher, Mrs. Choma has passed the advising position of the school's Math League to both Ms. Nordman and Ms. Fanelli.
The team plans to compete at and against five local high schools. Glen Rock High School plans on hosting one competition as well.
"When I was in high school, most of the student body was on the math league. After school, we would go to the cafeteria, sit with friends and take the math exam," Glen Rook High School math teacher, Ms. Fanelli explained. "Most of us didn't get a single answer correct, but it was still a lot of fun."
All Glen Rock High School students are encouraged to join the team. The league meets once a month after school and takes a bus to another local high school. Students then answer a challenging five-question math exam and return back to Glen Rock.
"So far we have about ten to twenty members on team," Ms. Fanelli said. "We are still looking for more people though."
The questions on the math exam are challenging and are drawn from all fields of math. The problems could potentially be on geometry, algebra, or even logic.
The scores are accumulated from all of the competitions throughout the year, and the winners are announced at the end of the math season.
"I don't plan on getting my answers correct, but I want to join the math team for a new experience," Glen Rock High School sophomore, Christina Howie, said. "Also, it is a good extracurricular activity to boost my college resume."
The league advisers plan on putting the team's schedule together and handing out permissions slips by the end of the week. The team is planning to have their first meet in November.
"My goal for the year is for everyone to just have a good time," Ms. Fanelli said.
Leave a Comment
About the Contributor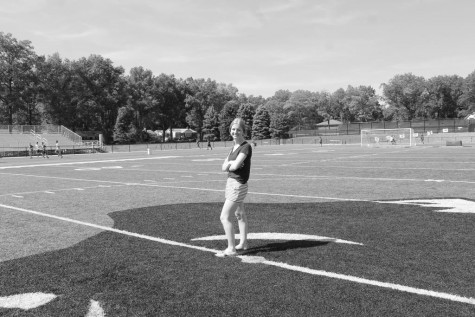 Lilia Wood, Editor-in-Chief
Lilia Wood is the Editor-in-Chief and this is her fourth year working on the newspaper. After she graduates, she plans to study journalism and pursue...