Super Delayed Sophomore Shirts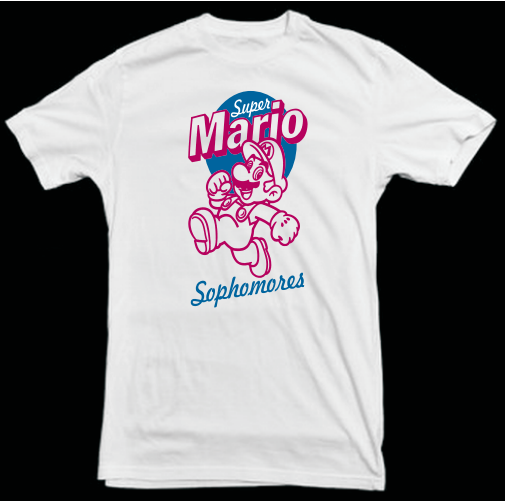 Ten days overdue.
After multiple phone calls, emails, postponements, and many frustrated students, the Class of 2016 has finally received their homecoming shirts, after they were delayed for over a week due to circumstances beyond the control of the class advisors.
Mrs. Davitt, Administrative Assistant, and Mrs. Forstot, Special Education Teacher, are the class advisors of the current sophomore class. As this year's homecoming is quickly approaching, there couldn't have been a worse time for the making of the Glen Rock High School sophomore shirts to be delayed.
Usually the shirt order forms are given out to the students a few weeks before homecoming, so there is enough time to order the shirts in advance and make sure they are in on time. This year, GRHS is under three weeks away from the pep rally, and the order forms have just arrived.
Unfortunately, there was an issue with the printing of the shirts this year.
The design on the shirt contained too many colors, making printing the shirts more expensive. If the shirts were to be printed with all the colors it had in it, the shirts could have been as expensive as $20 each, costing the school money instead of making it.
To fix this problem, the class advisers constantly worked with the manufacturer of the shirts to try to come up with some sort of solution. The shirts were printed by Jenny From The Rock, a local t-shirt distributor whom the school has used before.
The class advisers decided to eliminate some of the colors on the shirt, and instead they tried to use as many of the same hues as possible. The fewer amounts of colors on the shirt, the less expensive they will be. With the new solution in place, the shirts cost only $15 instead of the projected $20.
The current design of the shirt includes the character Mario, from games such as Mario Kart and Super Mario Bros., with the slogan of Super Mario Sophomores surrounding the famous plummer.
Every year, the students at GRHS pick themes based on the first letter of their current grade, for example, Super Mario Sophomores. During October, each grade decorates their school hallway based on their homecoming theme, and they receive these shirts (also corresponding to their theme) to wear to the annual pep rally that takes place during school the day before the homecoming game.
The situation was solved quickly and diligently, luckily as students were starting to become worried that they wouldn't have the shirts in time for homecoming.
"[I]t would have been nice to not have had to worry about the time of their arrival," a Glen Rock High School sophomore said. "However, it is understandable that there was a delay considering that they did have some problems with the design."
The order forms were released on Friday.
Leave a Comment