Lights, Camera, Action: The Making of The Glen Echo Interview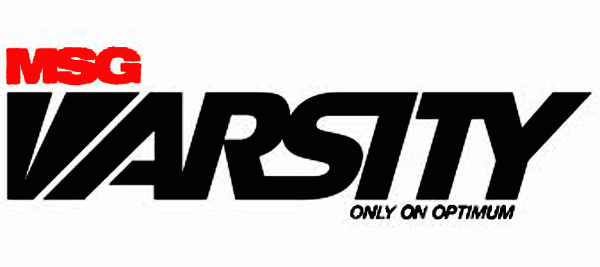 Who doesn't want to create videos that air on various TV networks, such as MSG Varsity Sports Network? The MSG Varsity Video Club does exactly that. Not only are students able to shoot, produce, and edit their own videos but also teenagers can find themselves on various TV networks. As the 2012-2013 Multimedia editor for the Glen Echo and a member of the MSG Varsity Video Club, I love to shoot, produce, and edit videos. One my recent projects was about this exact site.
It was fall 2012, and I had decided to join the MSG Varsity Video Club. I never had any prior experience with film before and honestly: I didn't need any. I was taught by the club advisor, Mr. Kroft. I did not know how to film a interview. But with some of the editorial staff (including Dan Stein [Online Editor-in-chief] and Marleigh Felistein [Managing editor]) and Mr. Toncic (advisor of the Journalism club and class), I was able to create my first multimedia interview. It was not perfect. We were all tired, as the interview was in the morning.
On top of all that, there was a problem that I was unaware of at the time: the microphone was broken. That's right, we did the whole interview and there was no sound recording. That meant that we now had to film the whole interview again.
This was a chance for redemption. I did more work and research, then we did the interview again. This was significant because everyone now knew how to make a better impression on the audience. After our second day of filming was done, I was ready to begin editing.
It was relatively simple to learn how to edit. Similar to sports, it takes practice. Since this was my first interview, the editing is admittedly a little sloppy. After about three months of editing, it was ready to be published. It felt good to have a created my first video.
Video creation in teens is not popular. There are under ten kids in the MSG varsity video club. But Mr. Kroft, the advisor for MSG Varsity Video Club, says it is important for teenagers to edit their own videos in today's world.
"Teenagers today live in a visual world," Mr. Kroft said, "We are surrounded by screens, telephones, television, computers, its natural for young people today to want to create content for these screens. Learning how to shoot and edit a video appeals to create content for these screens."
Not only is this a good skill to have in life but it can lead to careers in visual editing. The Bureau of Labor Statistics is estimating a 8% increase in the field of visual editing. So, next time you go to a movie, you may see a name on the big screen that you might just recognize from your time here at Glen Rock.
https://theglenecho.com/2013/02/07/the-glen-echo-interview/