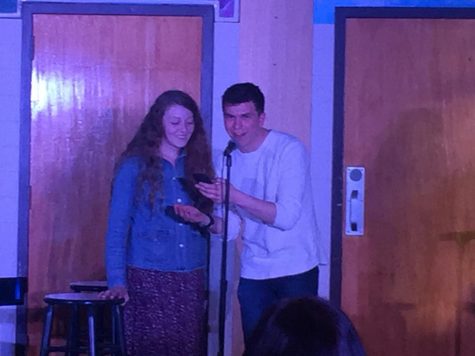 by Caroline Geoghegan, Staff Writer

May 4, 2018

Filed under Clubs, Photo Slideshows, Student Life
Something has changed in the cafeteria. The usual blinding lights are now dimmed. Tables have been folded up and put away, with rows of chairs being placed to face an arrangement of stools, each paired with a microphone. A piano keyboard rests nearby. Three seniors rush up to smile, tell a few j...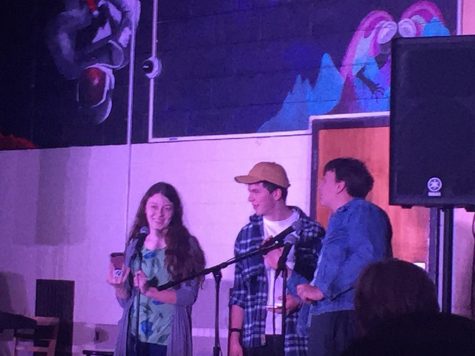 by Caroline Geoghegan, Staff Writer

December 11, 2017

Filed under Carousel Featured Article, Clubs, Features, Photo Slideshows
The Mobius Art and Literary magazine hosted its 43rd Coffeehouse on Thursday, Dec. 7. The event allows students to display their artistic talents, whether it be through singing, playing an instrument, performing stand up, or reciting original poetry. Coffee and baked goods are served for the audience, a...