'Bachelor' hometowns set up exciting ending to season
Andrew and Justin will be recapping various moments throughout "The Bachelor" season. This article highlights hometowns, the remaining contestants, and Andrew and Justin's predictions. Stay tuned for an end-of-season update.
Three contestants remain in Bachelor Matt James' search for love as hometowns conclude with fantasy suites next episode. 
Michelle Young, Bri Springs and Rachael Kirkconnell are still in the running to become Matt's wife, as Serena Pitt left the show during hometowns. Pitt cited not being ready and Matt not being her "person" as reasons for leaving.
Hometowns are when the Bachelor travels to the homes of the remaining contestants and meets their families. However, COVID-19 restrictions prevented travel and the contestants' families came into the bubble at the Nemacolin Woodlands Resort in Pennsylvania. 
Fantasy suites will take place next episode, as each contestant has their first overnight with Matt. This will provide another opportunity to bond with Matt as he closes in on picking his wife. 
To find out how these final four made hometowns, let's take a closer look at each contestant (in no particular order):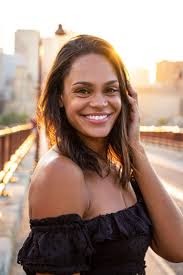 Michelle Young: The journey for Young to Fantasy Suites definitely started differently than the other girls, as she came onto the show three weeks later than everyone else. She really didn't miss a beat though, as her and Matt had an instant connection that resulted in a one-on-one the first night she got to the house. All the new girls had a rough start at the house, as the "OG girls", which is what the original girls called themselves, didn't give them the time of day and almost shunned them. After this, Young took initiative and spoke for the girls, saying they deserved better. Right from there we saw a side of Young that Bachelor Nation fell in love with. From then on, Young was definitely one of Matt's best connections, and she was definitely a shoe-in for the hometown dates.
Bri Spri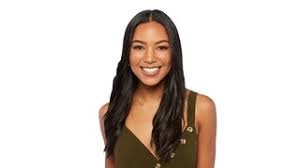 ngs: Always a favorite, Springs was the first contestant to receive a one-on-one date with Matt. By making that early connection, she has had a strong bond with Matt throughout the whole season. Springs was raised by a single mother, something her and Matt have in common. Springs enjoys spending time outdoors as well, another connection between her and Matt. The two of them have always enjoyed spending time together, and it has not appeared that she has ever been in danger of not receiving a rose. She has taken this journey so seriously that she revealed she had quit her job to continue on the show. Overall, Spring's intelligence and maturity make it no surprise she has made it to the top three.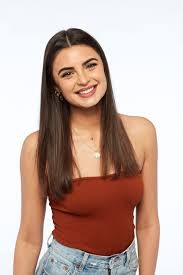 Rachael Kirkconnell: Gaining a rose in the third episode, Kirkconnell caught the attention of Matt and viewers early. However, her journey has been overshadowed as she has been accused of liking racist photos on social media and attending an Antebellum South themed formal in 2018. Furthermore, after host Chris Harrison defended Kirkconnell in the following days, Harrison had to apologize and announced he was stepping away from the Bachelor franchise. Emmanuel Acho will replace Harrison for the "After the Final Rose" episode. As viewers watch the final episodes, Kirkconnell's storyline looms over the results.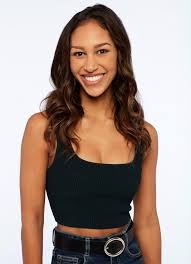 Serena Pitt: Right from the start we knew Pitt had a strong bond with Matt, and at times it even looked like she would be the favorite to win it. Matt made it clear to her that he was invested in this relationship to see where it goes and he even gave her a second one-on-one date, making her the only girl to get two. However, when we got to hometowns, things took a sharp turn for Pitt, and she began to question herself, and if she really was fully devoted to this relationship. We could see this coming in prior episodes, as Pitt has been known for taking it slow, and she would always be hesitant when talking to Matt about their future. Pitt ended up pulling Matt aside towards the end of the episode and said she couldn't do this anymore, leaving Matt with three contestants. It will be interesting to see what Pitt has to say in the Women Tell All episode, as we see her getting put on the spot.
---
Finally, Andrew and Justin each make their predictions for how the season will end.
Andrew: After a historic and action-packed season, I ultimately think Matt will choose Young as his wife. After coming in mid-season, Young has had an easy connection with Matt, showing her maturity and intelligence. After Matt has made some tough decisions the past few episodes, Young has easily survived. I think Matt is looking for someone who is closer in age to him and has a set career. Young checks both boxes, as she is only two years younger than Matt (many other contestants are five years or more) and she is an elementary school teacher. Coupled with her athletic background (she played college basketball), Young is the perfect match for Matt.
Justin: This season has been a wild one, and honestly right now I think any of these girls could win. I feel like we haven't seen much screen time with Matt talking with Springs and Kirkconnell, but I know he has two great connections with them. To be honest I think he has an even better one with Young, so this should be interesting. I was bummed seeing Pitt go this week and Abigail go last week. I definitely think they would've been the best for Matt. I know if I was the Bachelor they would've been my final two, ultimately going with Abigail, but hey, Matt knows what he's doing. These last couple weeks will be good.
Leave a Comment
About the Contributors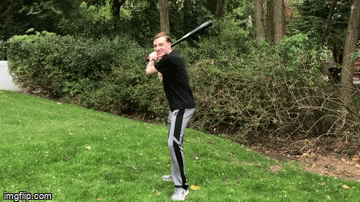 Andrew Kastelman, Co-Editor-in-Chief
Andrew is a senior at Glen Rock High School and this is his third year writing for The Glen Echo. Andrew enjoys spending time with friends, playing baseball,...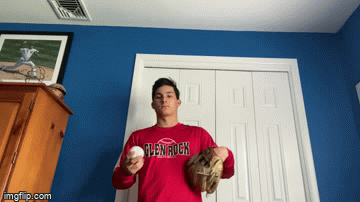 Justin DeStaso, Sports Beat Manager
Justin is a senior at Glen Rock High School. This is his second year writing for the Glen Echo. Justin enjoys playing baseball and listening to music....