'All American': Binge Worthy Teenage Drama Meets Hard-Hitting Discussions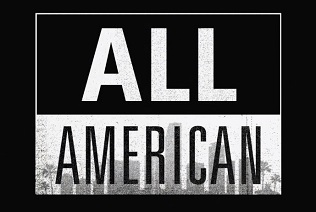 South Crenshaw High's Spencer James is the school's star athlete and a straight A student but when he catches the attention of a Beverly Hills football coach, he must choose between staying loyal to his team or seizing a one in a lifetime opportunity at another school. With the help of his best friend Coop and his mother, Spencer takes up Beverly Hills coach, Billy Baker, on his offer. In order to attend the school, Spencer moves in with Billy and his family. Although Billy is thrilled to have James on the team, his quarterback son Jordan, feels threatened by his presence. "All American" takes viewers on the journey of watching Spencer James navigate friends, relationships, and football at his new school while still maintaining his life in Crenshaw.
The constant drama and sudden cliffhangers leave fans on the edge of their seat. The plot is nowhere near boring but the real attraction is the acting. As you watch, you grow attached to the characters because of the chemistry and dynamic between actors as well as how well they portray emotions. Specifically, the relationship between characters Asher and Laila is an excellent representation of an organic yet complex connection. Both are battling their own issues, some similar and many different, but at the end of the day, they help each other grow as a couple and as individuals. "All American" does a wonderful job making sure scenes are as realistic as possible.
The show has something for everyone which is what really creates that viewer to show relationship directors crave. "All American" discusses various real-world issues, specifically racism, classism, stereotypes, and high school problems that are typically swept under the rug. After his
first day at Beverly, Spencer was set on the idea that the only students there were uptight, rich kids with perfect lives. As the show progresses, he quickly learns that things aren't always what they seem, teaching viewers a redundant but valuable lesson: never judge a book by its cover. But every so often, a football game gives watchers a break from the drama, giving even non-football fans an adrenaline rush they can't ignore.