Playing for the flag on her back
As her alarm sounds at 5 a.m., Emily struggles to get herself out of bed. It is still pitch-black outside, and most of Glen Rock is still fast asleep. After all, the weekend is meant for people to relax and enjoy their time off. But for junior Emily Males, the weekend means rising up before the sun to help her mom make sandwiches for her team's practice. Once everything is set, the two head out to Brooklyn, NY, where Emily represents her country in the activity that she loves to do more than anything else.
Emily's first experience with netball came when she was attending primary school at Ravenscourt Park Prep in London, U.K. Having just moved from America, eight-year-old Emily was still adjusting to the different culture of her new country.
During one of her first days at the school, the kids all went outside for recess and were given the option of playing one of two sports. The first option soccer, seemed simple enough for Emily to play. She had played the sport back in America, knew all the rules, and was ready to show all of the kids how fast she could run. The second option, netball, was foreign to Emily, much like it is to most Americans.
Emily had never even heard of such as sport. Is it played on a field? Do you throw the ball? Do players use racquets? As far as she knew, this sport could have just been made up by her classmates. Although she was interested in learning, Emily was content with just playing the sport that she was familiar with and not seeming like an outcast.
As the students went outside, Emily quickly realized she was in a major predicament. The students began separating by gender; the boys were heading over to the soccer field, while the girls started walking towards what appeared to be a basketball court. She instinctively ran with her fellow female classmates, despite the fact that she had no idea what she was getting into.
As she walked closer to the court, she noticed that there were some differences between this court and the basketball courts that she had seen in the past; this court had lines that divided it into three sections with semi circles surrounding each basket, and neither of the baskets had backboards.
Emily reluctantly informed her fellow classmates that she did not know how to play. She told them that, in America, most people have never even heard of the sport. The girls understood and began explaining to Emily the different rules of the game. They explained that there was no dribbling and teams had to pass the ball up the court. For a team to score, they had to shoot it into their opponent's basket. This seemed to interest Emily, as she admired the fact that the sport required teamwork-something that she had been accustomed to in the past sports that she played.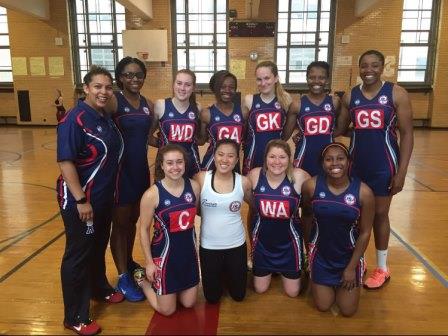 With the continuous help from her teammates, Emily began to pick up on the sport and realized that not only was it exciting, but she had a natural talent for it as well. Since Emily was taller than the other girls, she possessed a key advantage in shooting and defending. After playing the sport during recess day after day, she decided that she wanted to play on an organized team.
Despite only being taught the rules of netball earlier that year, Emily was able to make her school's top team. With each game played, she grew more and more in love with the game and realized that she would want to continue playing it for many years to come.
When she entered secondary school at Godolphin & Latymer, Emily knew that it would not be as easy to make this school's top team, as there were many more kids and four possible teams to play on. Emily left no doubts in anyone's mind, as she not only made the school's top team, but was named captain as well.
As captain, Emily led her team to a successful season. The team even made a run in the national tournament, where it finished second in all of the U.K. As the team stood together and accepted their second place medals, Emily's mother, Janet Males, watched her daughter smiling and laughing with her teammates. She realized that this was not just a hobby for Emily. This was a passion that she would keep with her for the rest of her life.
In December 2014, Emily found out that she and her family were moving back to the U.S. She thought about the new school that she would have to adapt to and the friends that she was going to miss. Most of all, she thought about netball. She worried that in a country where netball was unknown to most of the population, there would be nowhere for her to play.
Fearing the end of her netball career, Emily approached her parents with her demands of their new home.
"'I don't care where I go to school," Emily told them. "I don't care what town we move to. The only thing I want to do is play netball. I'll get up at 4:30 in the morning. But that's all I want to do."
Following the conversation, Janet went online with a mission: to save her daughter's netball career.
She searched online for several hours, finally finding a program known as Netball America. According to its website, Netball America is the "leading authority on netball in America." Within this program, Janet found Team U.S.A., which consisted of America's best netball players.
The only problem, however, was that this team consisted of only college players. Emily, who was still in eighth grade at the time, would be by far the youngest on the team.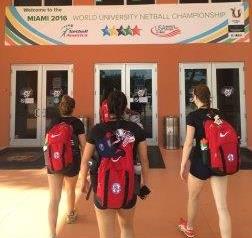 Despite the age difference and the intense practice schedule, Janet had no doubt in her mind that Emily would be able to play. She knew that this was her daughter's sport, and there was no obstacle that would stop her from doing what she loved.
She spoke with Emily, who appeared somewhat intimidated by the fact that she would be a high schooler among college students on this team. Above all, however, Emily was relieved that she would be able to continue her dream.
Soon after Emily's return to the U.S., she and her mother drove out to Brooklyn for Team U.S.A.'s open tryout. Emily sat in the front seat, worrying about what would come from this tryout. She did not know who would be there or how skilled any of them would be. Would she be overmatched? Would they even give her a chance considering her juvenile age?
Finally, they arrived. Emily got out any last nerves before stepping through the doors of the rec center. Upon seeing the court, she instantly felt comfortable once again. After all, she was at the one place in the world where she could feel free to be herself and do what she loved to do more than anything else.
The tryout was similar to the practices that Emily had had back in the U.K. They worked on passing, ball handling, and shooting, as the coaches watched and tried to decide who would be able to play for their team. And, just like at her practices back in the U.K., Emily dominated.
Emily returned to her new home in Glen Rock following the tryout. Despite being exhausted from the many hours of hard work at the tryout, she still could not sleep. She knew that she had put every ounce of effort that she had onto that court, but she still feared the worst. After all, would they even consider a girl who was four years younger than even the youngest players on the team?
A couple days passed, and Emily still had yet to hear the fate of her netball career. Finally, she received an e-mail. She had been invited to Brooklyn for the team's next practice. She smiled and breathed a sigh of relief. Not only would she be able to continue her netball career, she was going to represent her country.
As she arrived at the rec center for her first practice, the same nerves that haunted her at the tryouts seemed to return. She looked around the court, seeing some of the most skilled netball players in the country, all of whom could drive and vote. Emily could not do either of those.
As Emily sat down on the bench to prepare for the practice, she was approached by Ms. Ilze Gideons, who Emily recognized as the head coach of the team. Gideons grew up in South Africa and had been playing netball nearly her whole life.
Following her meeting with the head coach, Gideons called over the team and introduced Emily as their newest teammate. Emily stood there, still intimidated by the older faces. The teammates each shook Emily's hand, not seemingly bothered by her younger age. After all, they were just happy to have found another player in this country who knew how to play.
The team began its practice with the basic drills that Emily had done several times. Eventually, all of Emily's nerves seemed to drift away. She spoke with each of the players, realizing that they all had their own story of how they got to the team. One girl came from South Africa, another two were sisters and came from England. Just like Emily, each of them came to this team with the sole purpose of continuing to do what they loved.
At home, Emily still had to deal with all the difficulties that high school students must face. She continued her schoolwork, maintained healthy friendships, and even got a job at Shades of Soho in Glen Rock fixing lamps on weekdays. Once the weekend came, though, she was up 5:30, helping her mom make sandwiches for that day's practice, transforming from a teenager to a netball player.
Once January 2016 came, the team's practices increased in frequency, as the players were preparing for the World University Games in July. The event was a week-long tournament held in Miami in which the best of many countries come together and compete against one another. As the hosts of the tournament, Team U.S.A. was determined to represent its country proudly as it faced off against some of the best teams in the world.
After months of intense practices, the team finally made the trip down to Miami. The arena was filled with players from eight different teams, all of whom had a similar aim as the Americans: To represent their country. Despite the high stakes, Emily assured herself that she would not forget the reason she came to Miami, as well as the reason she joined netball nearly eight years ago. She wanted to have fun.
Throughout the trip, Emily showed her true personality to everyone she met. Her teammates watched as she mingled with an entire team of English netball players, even following each of them on Instagram. They all laughed, remembering Emily's first practice, when she was able to brighten up their day just as easily as she did with the England players.
The team finished pool play of the tournament 0-3 and was knocked out in the first round by Jamaica, who ended up winning the silver medal. Nevertheless, the team was proud. They competed against some of the best teams in the world, showing that netball in the United States had a promising future.
Following the World University Games, the team's practices became less frequent. The athletes would still practice once a month or so, and the team still kept its strong bond, but the drives out to Brooklyn on the weekends stopped being part of the Males' family routine. Emily enjoyed the extra leisure, but she still missed playing the game. So, instead of waiting for the team to begin practicing once again, Emily took action.
Her teammate, Nthabiseng Mushi, was having a similar problem. The two missed playing netball. The two began talking and decided to form their own club netball team. They knew that it would be difficult, but they also wanted to do anything in their power to continue playing this sport.
The first thing that they needed was a place to practice. They decided to base the team out of Brooklyn due to its large Jamaican and Dominican population, two countries in which netball is very popular among women. Eventually, they found a court. Once all of this was set up, the two girls needed to find people to play.
They spread the word to different teammates and around Brooklyn. Eventually, people began to show interest. Several girls, and even one boy, signed up for the team. The program continued to grow and eventually formed into a team, with Nthabiseng Mushi being the President and Emily the Vice President. They called themselves New York Trinity Netball Club. They even found a Parks and Rec building in Harlem where the team was able to meet on the weekends.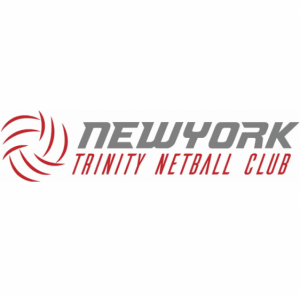 As the team grew, Emily came to a realization as to what the team was truly about. At first, it was a simple way for her a some friends to play more netball. However, it had now become about awareness. She and her team decided that their priority would become about spreading the word about netball in the United States.
In order to do this, New York Trinity Netball Club  formed a little sisters program in their parks and rec center. When they were not practicing, the players would teach children the sport in hopes that one day, they would all fall in love with the sport, too. In Emily's eyes, this was just a way to give back to the community and to netball.
Emily's netball career continues to be a major part of her life today. The friendships that she has made with her teammates still lives on through texting and social media as the team waits for its practices to begin. Her coach continues to be a role model, even writing Emily a recommendation letter for college. Most importantly, Emily still keeps the best of her netball memories in a special place in her heart.
She has never forgotten the recess on her first day at Ravenscourt Park prep. She is thankful for her third grade friends who were patient with her as she begun to learn the rules and strategies of the game. She is appreciative of her height and athleticism that allowed her to pick up the sport so quickly. Most of all, she is relieved that she followed her instincts and did not go  with the boys to play soccer.
One of Emily's favorite memories to look back on is at the closing ceremonies of the World University Games, in which she stood shoulder-to-shoulder with her teammates, singing along to the national anthem. On her back was the American flag, the flag that she had worked countless hours in order to represent in these games. After all, it was that same flag that gave her the chance to play for her home country over a year ago. She smiled, laughing with her friends, looking around at the 100 by 50 foot court that surrounded, the place that she knew as her home.
View Comments(1)
About the Contributor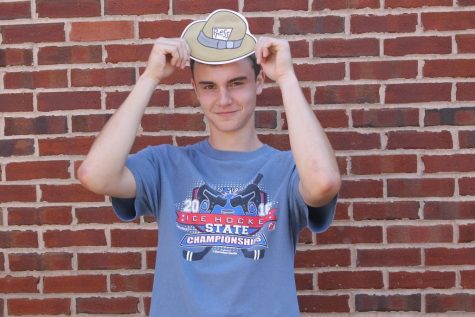 Colin Morrow, Editor-in-Chief
Colin Morrow is a senior at Glen Rock High School. He plays hockey and baseball and enjoys writing about sports. This is his third year of journalism....