Seven big game party ideas that every guest will enjoy
Each year, football fans count down the days until the two best teams in the NFL square off in the Super Bowl. But even those who did not follow either of the teams (or the sport as a whole) can still have lots of fun with friends while the game is being played. Here are seven ideas that can make any Super Bowl party a game-winner.
      1. Pick-up game: Throughout the month of January, it has been hard for anyone to avoid the constant talk of the NFL playoffs. All the highlights, celebrations, and Gatorade baths make many wish that they could enjoy the thrill of playing (without the pain of a 300-pound lineman tackling them to the ground). A fun pick-up game with family and friends during the pregame or halftime allows everyone to feel the thrill of scoring a touchdown without any of the hurting afterwards.
      2.Super Bowl Pool: It may be a classic, but it is still exciting. Fill out a table with numbers and initials and find out who picked the correct score. To make things interesting, you can take away the cash prize for the winner and replace it with something that will keep everyone on the edge of their seat. These prizes could include jerseys, football-themed food, or a gift card to NFL Shop.
     3. Indoor Tailgate: Who says that the best tailgating parties have to be in the parking lot at a stadium? Prior to kickoff, give your guests some delicious burgers and hot dogs and set up your tailgating-themed party. It will make your guests feel like they are at the game while still being able to feel their toes.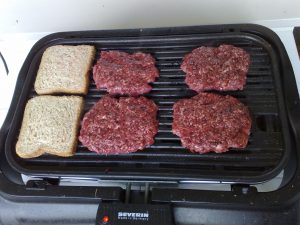 4. Commercial-Themed Game: Even those who haven't watched a football game all year look forward to the commercials that are aired. After all, companies have to spend over $150,000 per second on their ads, so they do everything they can to make the most of it. This year, start a game in which everyone picks which company they believe will have the most commercials during the Super Bowl. Once the game finishes, tally up the scores and find out who picked the correct company (or was the closest). Much like the Super Bowl Pool, you can come up with your own prizes.
5. Super Bowl Trivia Contest: Holding a party with a group of friends who all think that they are football geniuses? Find out who really knows their stuff and who is all talk. Set up a Super-Bowl-themed trivia contest that tests the football knowledge of all your guests. Set it up as a Jeopardy game, a Kahoot, or make up your own rules for a friendly (yet competitive) fight for the gold.
 6. Beanbag Toss Tournament: This simple game is a blast at any party because it can be played by anyone at anytime-even during the game! The popular tailgating game is fun for people of all ages. Set up teams of two and battle it out until only one team remains.
 7. Super Bowl Bingo: This may take some time, but it will ensure that even the non-football fans will be hooked on the game. Fill out bingo boards of with different events that could happen in a game (Pick-Six, Safety, Coach's Challenge), and whoever gets five events in a row wins. This idea could also be done with commercials. The boards could be filled with large companies, and once a company's commercial is played, their name will be crossed off of the board.