Photo students explore Asbury Park restoration
Photo teacher Joanne Ross accompanied 43 students to photograph Asbury Park on Tuesday, May 24.
The trip was open to students taking Photo 1, Photo 2, Photo 3, and Honors Photography. Students boarded a coach bus at 8 a.m. and arrived back to the school at around 2:45 p.m.
Asbury Park is a city located along the Jersey Shore and part of the New York Metropolitan Area. With a small population of approximately 15,700 people, it is home to many local artists, small business owners, and beach residents. Since the 1950s, the community has undergone a major culture revitalization by allowing local painters to display their works on public buildings.
While visiting,  students took pictures of the Asbury Park beach, boardwalk, and architecture. Students also had a chance to learn about major historical events that occurred in Asbury Park, such as the burning and sinking of the SS Morro Castle in 1930, which killed more than 137 of its passengers.
After lunch, Ross led her students around the city to photograph murals, which were painted by local artists on the sides of older buildings.
"The murals were a great way to enhance the community. They also gave a great sense of different cultures, which I wanted my students to capture in their pictures," Ross said.
Despite the gloomy weather, Ross believes it was an advantage for the students.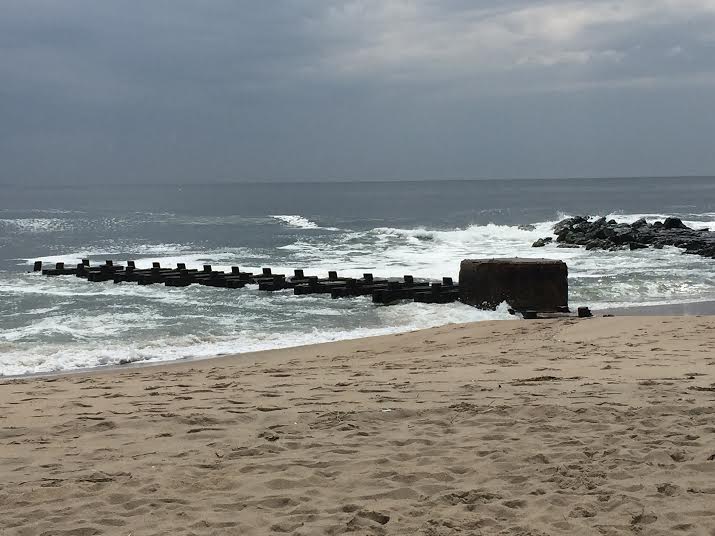 "Since the sky was a light gray color in the morning, there was a lot of bright light, which is great when taking pictures," Ross said.
Charlotte Arehart ('19) enjoyed the trip overall, especially walking on the beach.
"I liked taking pictures of the waves," Arehart said.
Ashely Robinson ('19) also enjoyed the trip and thinks that there should be more photo trips next year.
"Since we usually take pictures at school, it was nice to have a new location with a different perspective," Robinson said.
Although Ross is retiring this year, she hopes that her replacement next year will decide to go on more trips.