Glen Rock student tranfers to Bergen Catholic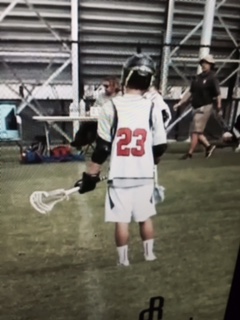 Jack Walker, former sophomore student at Glen Rock High School,  transferred to Bergen Catholic High School on Jan. 25. The transfer took place at the end of the second marking period, so Walker was not required to take any midterm exams administrated during the last week in January.
"A student can't be in two schools at one time, so you need to get a withdrawal from one," Mr. John Arlotta, the principal of Glen Rock High School, said. "Then, what they normally do is they request transcripts especially because they want to place the student in the right place in the new school."
Walker is enrolled in the same core classes, but different electives are offered at Bergen Catholic. He is also required to take a religion course.
"It'll be hard to leave, but I still live in Glen Rock, so I'll still see my friends. This isn't my first time switching schools, but I've lived here my whole life," Walker said.
He attended Academy of Our Lady in Kindergarten before he transferred to Clara E. Coleman Elementary School.
Michael Quinn, one of Walker's former peers, hates to see his longtime friend leave, but understands that Bergen Catholic can benefit his friend in the long run.
"My transfer to Bergen Catholic is not completely sports related. Although, I will be playing lacrosse and hope to play soccer, next year. I feel this school can help me set up my future," Walker said.
As a lacrosse player, Walker did not want to wait until the end of his sophomore year to transfer because he wanted to get familiar with the school and the students before the lacrosse season.
Walker did not just play lacrosse for the high school, but he also played on Team 201, which is a Bergen County club team, during the summer. Recently, he joined Brotherhood, which is a different team in Bergen County.
"Jack is a really good lacrosse player," Quinn said. "It will be sad to see a great teammate and friend leave Glen Rock High School for another team."