Dance team leaps into first year
Inspired by his father's idea of starting a dance team during his senior year, Jordan McMahon founded the first high school dance club for the 2015-2016 school year.
Last spring, McMahon spoke to Mrs. Davitt, the Administrative Assistant, about the new club and she referred him to the principal, Mr. Arlotta.
"He thought it was a great idea, but he had a bit of concern with the funding," McMahon said. "Then, he approved it and I had to find an adviser."
Ms. Patel, who teaches Spanish, was very interested and became the adviser. She is assisted by Concert Choir teacher, Ms. Beeksma.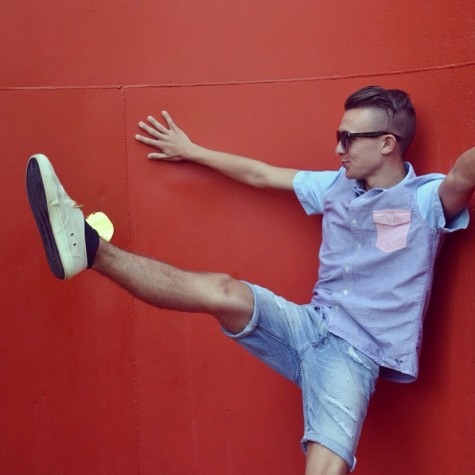 The dance team is considered a club, so any interested students can get involved.
"Most people have some kind of experience whether it is hip-hop or not," he said.
McMahon predicts to have from eight to 15 dancers on the team depending on the time of year. The dance season will be from Sept. through June to allow students to participate throughout the year, even if they partake in a seasonal sport or activity. The first rehearsal was Sept. 10th.
"All the dancers seem excited about it, which is one of the most important parts," dance team member, Sarah Crawford ('17) said.
The team does require a level of commitment, but the rehearsal schedule is only two times a week and flexible. If a dancer cannot come one day, they are expected to come the other day of that week because they have to be prepared for the performances.
"You want to impress who's watching you, so you want to be at practice often enough to feel comfortable performing," McMahon said.
The team's first performance is planned to be at Homecoming pep rally next month. Other tentative performances include various football games and the annual Christopher Barron Dance Fundraiser in January.
"I personally really want the pep rally performance to happen," McMahon explained. "I can picture it in my head, but I just need to push it to make sure it happens."
The team's main choreographers are McMahon and Crawford. They both have extensive dance backgrounds and they have been dancing together for three years.
"The goal for this year is to create a foundation for the club because this is my last year of high school and I hope it will carry on," McMahon said. "It is the first year, so I have realistic expectations, but ones that I'm willing to push."