Terror at the Plaza
"Don't worry, I'm not going to hurt you," said a man dressed in a leather jacket, jeans, and a motorcycle helmet as he walked around the Garden State Plaza clutching a gun and taunting innocent shoppers.
The chaos and disorientation at the mall began after 9 p.m., just prior to closing on Monday, November 4th, when shoppers heard the first shots fired into the air. Some civilians hid in closets and offices, while others took off and fled for the parking lot to escape.
Some students at our school, including a few of our German exchange students, witnessed this frightening incident firsthand, and they were placed on lockdown during the events that took place. Many stayed in touch with family and friends through Facebook and other social networking websites. Fortunately, no innocent bystanders were hurt and all made it home safely.
Jewel Quigley, a freshman at our school, was at the mall while all of this was going on. "I was in Macy's and everyone was so confused. We only heard one or two shots over all the screaming. It took people a while to figure out what was happening while everyone was running around and screaming."
"A lot of people were running out of the store, but the employees were trying to push them into closets," Jewel said. "I was really worried for my sister because she was in the food court working…"
A parent of a student at Glen Rock High School said, "I do feel a bit uneasy about sending my kids to the mall by themselves, but I know this is a random, once-in-a-blue-moon incident and it hopefully will not happen again."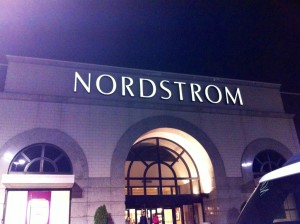 The actual gunshots were fired right outside of Nordstrom on the second floor. Glass windows, security cameras, and escalators were shot at but thankfully nobody was hurt. The investigation continues to try to shed some light as to why the perpetrator of this shooting, 20 year old Richard Shoop, decided to take his own life in this manner.
Leave a Comment