School greets new security protocol
The high school has implemented a new security system for the district buildings, requiring all visitors to provide ID and register with the greeters at the Reception Desk.
The security system at the High School has been the same for years. Any visitor who wanted to enter the school was to sign-in and then were given a visitor's pass. But the Board of Education and school administrators have decided to change this system.
On September 9th the security system went into use and it seems to be doing well so far.
After talking with a the greeters at the Reception desk and getting the details about their line of work, it is clear that this new security system is a benefit for the school. The greeters at the door request a form of ID from adults. Once they have produced valid identification, they are given a visitor's pass.
"I think that it will help keep the school safe and make students feel safe as well," said Sophomore Hailey Nirenberg.
"I like how there is a security system in use, however I do feel as if there may be too many restrictions and precautions for students," said sophomore Kristen Caporoso. "…it does give me and other students a sense of safety knowing that it is harder for people to just walk in and out of the school"
"I think that it will ensure the safety of everyone in the building and make parents more confident in the school," Freshman Danielle Levi added.
Everyone at Glen Rock High School hopes that the system will do much good for us in the upcoming school year.
The greeters work Monday through Friday from 7am to 6pm.
Leave a Comment
About the Contributor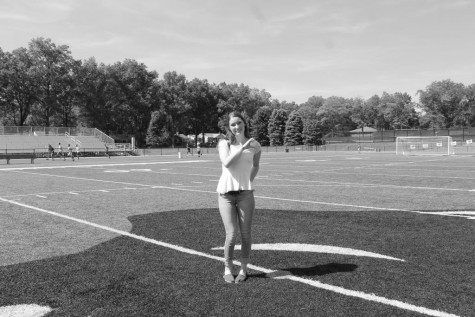 Beth Keefe, Multimedia Manager
Beth is a senior at Glen Rock High School and has been writing for The Glen Echo for three years. Beth's favorite place to visit is Disney World, she has...