The Grim Future of Newspapers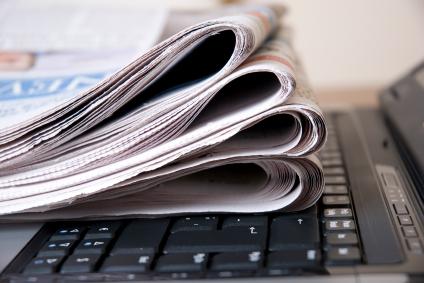 The MacBook, iPad, iPhone, and other new forms of technology have taken over our modern world. With all of these "gadgets" coming in, however, and the web being the basic source of today's information, will newspapers vanish in the near future?
                According to Tony Rogers, "Newspapers are in trouble. Circulation is dropping, display and classified ad revenue is drying up, and the industry has experienced an unprecedented wave of layoffs." Due to increased infatuation with online information, the production and consumption of newspapers is dying down and, because of this, jobs are declining as well. The producers of paper, press, and distributors — are each struggling. With this employment decline also comes anger and unmitigated fear
Our own newsroom has begun to transition to a web-based paper — with the Glen Echo making its first online appearance in November, 2012. However, some of the student body still wishes the ordinary release of print copies would come out, due to traditions and an upfront way to indulge into the school's interests and news.
Though the web and new technology has become the new way for a majority of America (and the world for that matter) many still are in doubts of reducing the production of print papers. The ritual of the morning newspaper is an American way for some, and it is hard to replace with the news of the web.