American Murder: A Creative and Original Documentary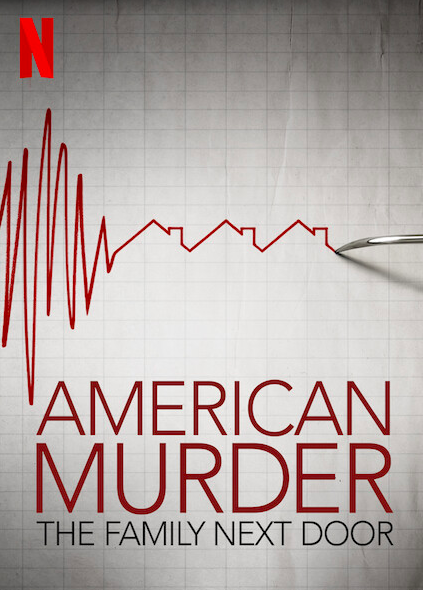 On Nov. 6, 2018, the world was shocked by a crime so heinous that it was given five life sentences.This was the day that Colorado resident Chris Watts pled guilty for the premeditated murder of his pregnant wife Shanann Watts, and his two children Bella and Celeste. Just under two years later, Netflix produced and released American Murder: The Family Next Door. The documentary gives never before seen insight and background information into the case and into the family to provide a better understanding of the situation to everyday people.
As excruciating as it is to watch, the documentary is fantastic. Director Jenny Popplewell and her associates did an excellent job delivering facts and footage to create an electric newsreel documentary that really makes every moment feel important. One of my favorite things that is immediately noticeable is the footage that they use. The entire film uses either body cam footage from police officers, footage from the interrogation room and courtroom, clips from Shannan's social media accounts, or footage from a ring doorbell. I think this is a great addition to the film because it makes it so much more personal. Rarely do we see such up close interactions between investigators, police, and the suspect.
 Shannan recorded the majority of the moments in her life and posted them on Facebook. Every now and then the film will present a few clips and almost all of them consist of the whole family. Shanann, Chris, and their children. Looking at the clips without knowing the story, they seem like a normal loving family. This is where my second favorite addition comes into play. Text messages. Private messages between Shanann and two specific people are shared with us multiple times, and they present evidence of a failing marriage. 
The messages shown are with her husband Chris and with her best friend Nickole. The texts appear word after word, coming on screen as if they were being typed, making it easy to read. The exchanges range from talking about how Shanann felt about the relationship with Nickole, to dry and aggressive conversation with Chris. This was such a great addition due to the fact that those messages would never have been released unless for this specific film. It put practically every piece of evidence into view and as stated before, made it so much more personal. Popplewell made it seem like we were reading those conversations as they were happening, which would keep me engaged everytime they appeared on screen.
The third thing I really liked about the film was the way they focused on multiple situations leading up to the murders, and after them. Most documentaries that I've seen don't spend as much time on the relationships that the main character has or small seemingly inconvenient events that may have influenced them as much as this one did. For example Shanann had a huge fight with Chris' parents which ultimately plays a much larger role than expected in the case and in Chris and Shanann's relationship.
Overall this documentary was one I would definitely recommend to people who enjoy these types of true crime stories. The story was explained well and kept a consistent flow, and it created a very evident feeling of suspense throughout the full 88 minutes. The team behind it did an excellent job creating an engaging and informative film to unravel the unfortunate story of Shanann Watts and her children.