A farewell to our beloved superheroes: Avengers: Endgame (Spoiler Free)
The long awaited "Avengers: Endgame" movie is finally out. Marvel fans have been waiting for so long, even doing a marathon of all Marvel movies to prepare for the upcoming film. However, is the movie, though highly anticipated, really worth seeing?
Endgame is truly an action-packed film with lots of fight scenes as well as many intense "planning" scenes that act as turning points in the movie. Taking place just after the events of Infinity War, we see some familiar faces, including Iron Man (Robert Downey Jr), Captain America (Chris Evans), Thor (Chris Hemsworth), Black Widow (Scarlett Johansson), Hawkeye (Jeremy Renner), Hulk (Mark Ruffalo), and more. They all vow to try and get all of the dusted Avengers back and defeat the main antagonist, Thanos (Josh Brolin).
The movie was extremely well acted. It had funny moments that made the whole audience laugh, like interactions between Thor and Korg (Taika Waititi) that were hilarious, but also some very sad moments where I heard sniffles among the large crowd, like scenes between Tony Stark and girlfriend Pepper Potts (Gwyneth Paltrow). It truly was a wild ride from start to finish, and everyone was on the edge of their seats.
Directed by Anthony and Joe Russo, "Avengers: Endgame" has passed "Titanic," grossing $2.2B at the box office. It is likely to pass "Avatar" soon, which made $2.7B at the box office when it first came out. Behind-the-scenes videos have also been posted on Instagram from actors Chris Pratt, who played Peter Quill (Star-Lord), and Elizabeth Olsen, who played Wanda Maximoff (Scarlet Witch).
Due to the anticipation, some impatient fans just couldn't wait, and spoilers leaked onto the internet a few weeks before the film's debut. The Russos came out with a statement saying, "#Don'tSpoilTheEndgame" on Twitter. Even so, those were just clips. A few days before the movie came out in the United States, the entire movie was leaked where people could watch it for free. Actors who were known for spoiling like Ruffalo, Tom Holland (Spider-Man), and Sebastian Stan (Bucky Barnes) had to keep uncharacteristic quiet.
The beginning of the movie was a bit slow and did not flow with the plot line. Fortunately, when it got into the main plot, everything started to piece together. Other than that, I truly loved the movie, and it is probably my favorite movie right now.
"Endgame" is an enjoyable movie for everyone since people can find something they relate to in the plot. The suspense keeps them on the edge of their seats. The audience wants to keep watching to see what happens. It's unclear whether there will ever be another Avengers movie, but unfortunately, as of now, it seems like we might have to say goodbye to Earth's mightiest heroes. There's no telling what could happen in the future, so hopefully, another one will be made.
"Avengers: Endgame" is rated PG-13 for sci-fi violence and action, and some language.
About the Writer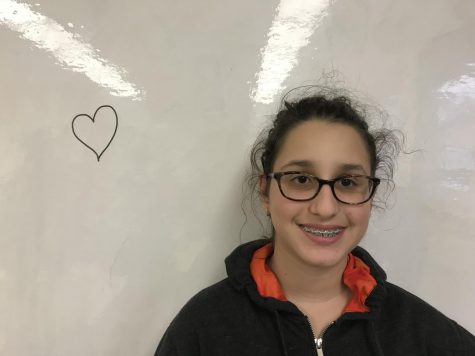 Sydney Baig, Staff Writer
Sydney Baig is a freshman at Glen Rock High School. This is her first year writing for the Glen Echo. Sydney enjoys playing tennis, watching action movies,...