Middle School Irish dancer headed to the Olympics
Her blonde locks are loosely curled into a ponytail as she moves her feet, swiftly to the beat of the music. This nationally ranked Irish dancer is headed to the Japan 2020 Olympic Games.
A Glen Rock eighth grader, Alissa Verkem is an exceptional Irish step dancer who has danced around the country, at Carnegie Hall, and on television several times. Only a handful of teams around the world are chosen to join a competition in Ireland, and Alissa and some of her other teammates from the Jig Factory are chosen to compete.
How it all started
Five year old Alissa had just finished ballet rehearsal. Luckily, as she was walking back to her car with her mother, she witnessed an Irish dance school right next store. As soon as she saw some older girls doing one of their dances, she was all in.
"Mom, I want to do that," Alissa said.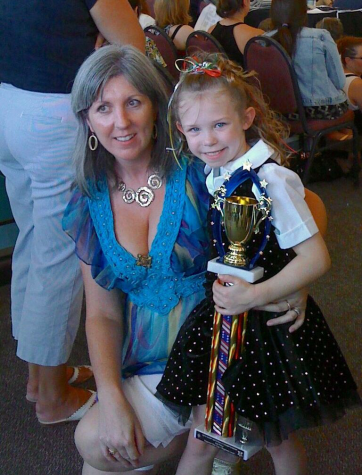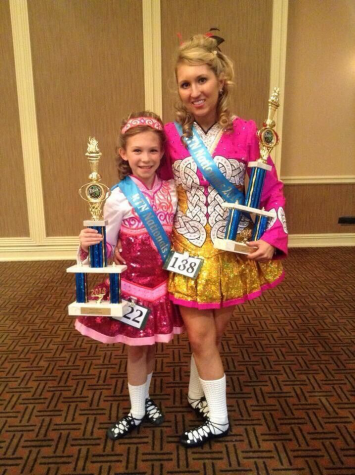 Since eight year old Alissa was a natural, she danced with 16 year-olds because she was the only eight year old at her level. Competition teams range from 8 to 19, so the age gap is there, but is really just a title.
Alissa's grandmother has always wanted Alissa to embrace her Irish heritage and join an Irish dance team. Kelly Verkem, Alissa's mother believed that her daughter was content with doing ballet, and was not interested. Little did she know, Alissa hated ballet and needed something more complex, more rhythmic.
Susan Stanek, Alissa's dance teacher has been teaching her for as long as she can remember. She believes that Alissa has a natural talent, is extremely hard working, and pushes herself physically and mentally every day.
"When we work on something new we lose track of time and I have to remind her to take a break," said Stanek.
History of Irish dance
Irish dance shows a constant shift of population through culture, invasions, and migration. Although there are vague references to the early history of this type of dance, evidence shows that among its first practitioners were the Druids. The Druids danced religiously, praising the sun and the oak tree.
"Ireland dance schools are much more serious and they dance about every single day, even on weekends," said Alissa.
Over two thousand years ago, the Celts arrived in Ireland from central Europe. With them, they brought their own cultural dances and religion. After Ireland's conversion to Christianity in 400 AD, new priests used pagan style of embellishments in their creations and writings, while the peasants retained similar characteristics in their music and dancing.
Competitions and Events
Alissa's parents take a huge part in her dance career. Not only do they love and support her, but they drive her everywhere. Alissa is expected to dance at Lincoln Center, in Worlds Competition in Dublin Ireland, and at the International Folk Festival in 2019.  She also danced at West Point this past April.
"We do spend an awful lot of time driving her to and from dance events," said Kelly
Keith and Kelly Verkem take turns driving both Alissa and her older brother, Zach. Zach used to go to his sister's competitions a lot more when she was younger, but he still tries to go as often as possible.
"My mom is my biggest supporter because she's pretty much like a competition mom so she'll always be there," said Alissa.
When Kelly isn't around, other competition moms make sure to step in and help. The Jig Factory dance school is one big family. Going from one competition to another brings Alissa and her dance school together. 
"As a competitive dancer it's a little different than just going to dance class and doing a recital once a year. There's competitions every two or three months and they're up and down the east coast, and in Europe," said Kelly.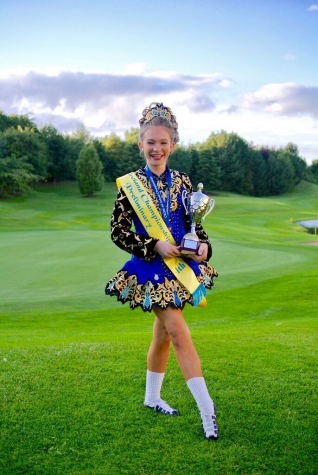 "So last year we went to Ireland to dance because my dance teacher brings a group of kids every year, so I went last year and I got fourth and then I'm going again in 2019, but the rest of the traveling is east coast," said Alissa.
Kelly Verkem
Carnegie Hall
Carnegie Hall contacted Susan Stanek, Alissa's dance teacher.For a young girl, or even anyone, getting the opportunity to perform at Carnegie Hall is an incredible experience. Alissa and 20 other girls from The Jig Factory were invited to make an appearance. Alissa is expected to dance again at Carnegie Hall in 2019. 
"They do a festival with different cultural dances and this was the first year they asked my dance teacher or any Irish dance school to go on and dance at Carnegie hall," said Alissa.
There was auditioning for who could perform at Carnegie Hall, and only certain people got in.
"Just to see her on the stage of Carnegie hall was just a huge accomplishment," said Kelly. "I think all of the moms that were there with their dancers got a little teary eyed."
Alissa would like to dance for fun when she is in college, but she didn't like the stress of Carnegie Hall and could not imagine doing that fo her whole life.
"It is relaxing for me and it's interesting learning the different rhythms that you can do and I've made some really close friends there so we are kind of like a family," said Alissa.
TV Experience
The producers of One Durama contacted Susan Stanek and The Jig Factory sent them clips of them dancing. After lots of practice and nerves, Alissa and her dance school got to appear on the show.
Kelly Verkem
Eight of the core  dancers from The Jig Factory were chosen to dance on Fox 5 because of their obvious talent. The girls have technical competency, work ethic, determination, and a strong adoration for dance.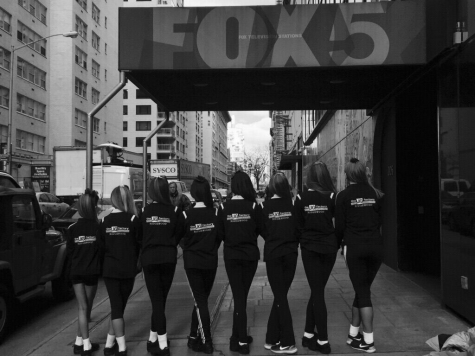 Mentor
Last year Alissa became a mentor for the first time and helped teach a class for five to seven year olds. This year, Alissa is teaching a three to five year old class and a 9 to 13 year old class.
"Alissa is a wonderful mentor and role model to all younger students," said Stanek. "I use Alissa as my personal "muse" to try out new choreography."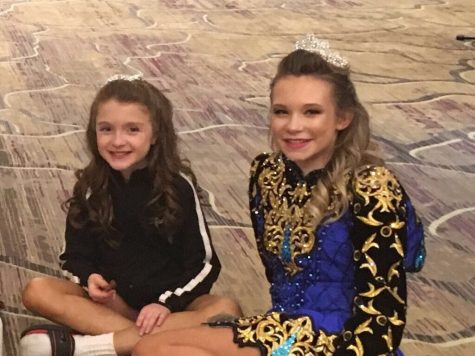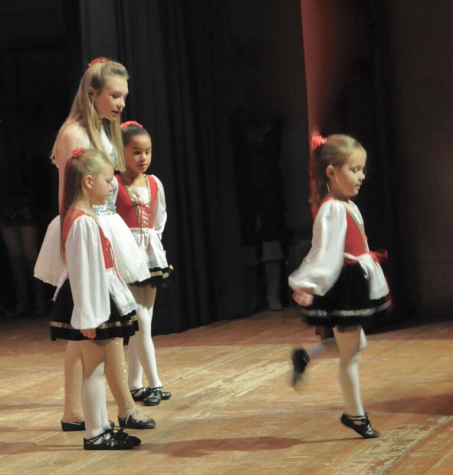 Olympic Games 2022
After all of the hard work and dedication, Alissa is one of 24 dancers practicing to perform at the Olympics in Japan in 2022. Her friends, family, and dance teacher have been there for her every step of the way.
"I would most likely be going with all of my close dance friends so it's an exciting experience," said Alissa. "We've been working for something big for awhile and now it's finally happening which is amazing."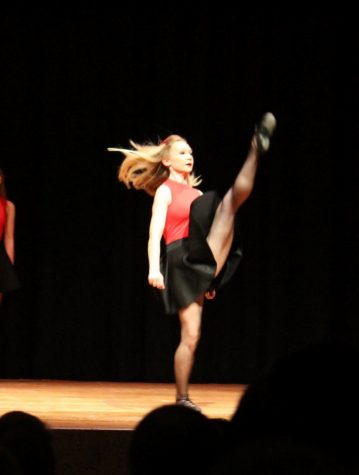 A text from Susan Stanek to Kelly Verkem: 'Well deserved award for Alissa, she needs to know she is awesome and that I want my little ones to dance like her someday!'
View Comments (2)
About the Contributor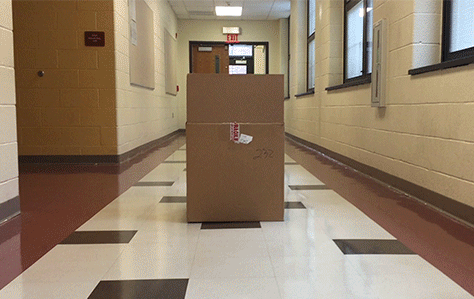 Olivia Traphagen, Social Media Head Manager
Olivia Traphagen is a senior at Glen Rock High School. She loves playing soccer, eating playa bowls, and hanging out with her two cats. She has been writing...