Fair Lawn teenager to stand trial for creating false public alarm
The man responsible for the two hour shelter in place on Oct. 13 was arrested and will stand trial next week.
Jared Burger, an 18 year old Fair Lawn teenager, was charged with creating a false public alarm and will be tried as an adult.
"It came to my attention, sometime midday on that Friday, that there was a threat made to the school. It was done via social media," Principal John Arlotta said. A student saw the threats and brought it to the school administration's attention.
After the threats were made public, Arlotta and the police evacuated the whole school for 30 minutes. When the police determined it was safe to go back inside, a shelter-in-place was held for the duration of the afternoon.
"The reason we decided to hold a shelter-in-place at that point is that they still hadn't physically gone to that person's house so we wanted to keep everyone safe," Arlotta said.
Burger's false alarm was prompted by a fight between a group of freshmen students.
"In the beginning it was just a petty fight that no one cared about," said freshman Jane Smith, "It just kind of blew up into a big fight."
According to Smith, they saw the fight develop on Snapchat, a popular social media app, where the two parties posted screenshots and spread mean-spirited rumors about one another.
It was when Burger, who was dating one of the freshmen involved, found out about the situation that he threatened the school.
Burger did not have any weapons and, according to Arlotta, he did not step on school grounds.
Whether or not Burger physically arrived on scene, it is important for students and faculty to know how to get through this type of situation.
"That's why we do these drills once a month, to practice something like this," Arlotta said.
This specific situation could also have been handled better by the students themselves.
"You shouldn't put your fights on social media. I feel like they could've handled it in person and not made it public. Don't put other people in danger because of your own problems," Smith said.
But when a situation such as this is made public, students and bystanders should not just wait around.
"If you hear anything do what that one student did and report it because everyone's safety is at hand," Arlotta said. "We can't run a safe school if it's just me and Ms. Bacolas, we need everyone involved. We're all in this together."
*Names of minors have been changed to protect their identities*
Leave a Comment
About the Contributor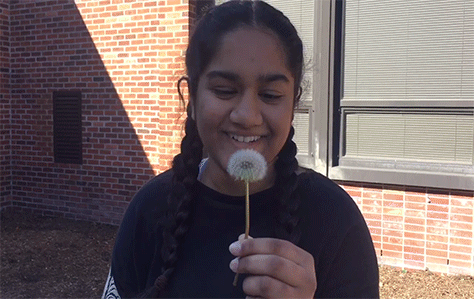 Githmie Goonatilleke, Editor-in-Chief
Githmie Goonatilleke is a senior and this is her fourth and final year writing for The Glen Echo. In her free time Githmie likes watching hockey and thinking...