Homecoming dance gains popularity
The only school dance at Glen Rock High school that welcomes students from all grades, Homecoming has been a tradition for as long as we can remember. Despite the short hiatus in 2015, the dance has been steadily gaining a lot of popularity.
"Around 330 students bought tickets to the dance this year. Last year there were approximately half the number students," student council adviser Katherine Bennin said.

Some students tried to get in after the deadline but were turned away because the dance had already reached its capacity.
"We are not exactly sure why the dance has gained popularity," Bennin and co-adviser Sonia Bawa said.
The preparation for the dance involves a lot of arduous planning. Student Council meets numerous times a week from the start of school, leading up to homecoming weekend. Some of the planning for the dance includes: picking a theme, choosing and buying decorations, selecting a DJ, buying snacks, and putting up decorations.
The response to the dance, in general, was mixed. Some students enjoyed the music and dancing while others found the senior lounge a better refuge. Although the majority of students crowded the dance floor, Alex Long said, "There was always somebody to sit with and relax."
There were three students who were taken to the hospital on suspicion underage drinking. Illicit alcohol use at the dance first became an issue in 2013 when several students came to the dance already inebriated. As a result, students must sign long contracts in order to attend the dance.
Leave a Comment
About the Contributor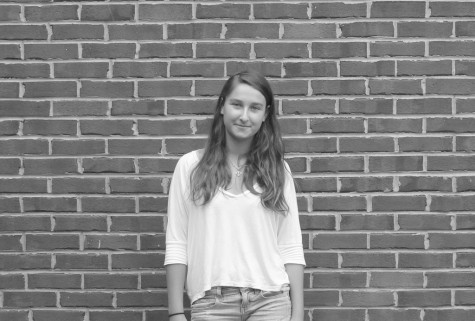 Anastasia Zenkevich, Staff Writer
Anastasia is a freshman at GRHS. In her spare time, she likes to draw, play violin, and ballroom dance. She wants to write about bullying and other neighborhood...