Volleyball team loses close match
The varsity volleyball team lost 2-0 against Elmwood Park on Oct. 10.
This is the second time the team lost to Elmwood Park this season. The girls made several multipoint comebacks, but they fell in two games.
Captains Alex Long, Jen Szawaluk, and Elvira Makk-Frid were part of the starting six, as well as Laura Yuan, Tara Daschil, and Emily Egermayer.  Glen Rock scored first, but Elmwood Park scored the next few points, gaining a large lead.
Glen Rock struggled to close the gap, eventually losing the match 25 to 16.
Elmwood Park took a huge lead to start the second match, but Glen Rock did not give up, eventually making a huge comeback and holding Elmwood Park at 24 points.  The score was 24 to 11, and Glen Rock doubled their score to bring the count to 24 to 22.  
Glen Rock lost 25 to 22, but not after the team showed immense resilience on the court with its huge comeback.  
Varsity coach Matt Kingsley said he is very proud of the girls overall this season.  
"We're doing well.  We are inexperienced this year, we graduated a lot of people last year, and it's just taken us some time to really get the proper people in there," he said.
Kingsley said he was "disappointed" by the outcome of the game, but he still feels the girls put their all into the matches.
"The girls are trying hard. Unfortunately, we woke up late today, so if we had woken up earlier, maybe… who knows?" Kingsley said.
Captain Jen Szawaluk was also disappointed by the game's outcome, but she remains hopeful for the rest of the season.  
"We tried our best. I think our passing for the entire team was on today. We weren't communicating as much as we should be," Szawaluk said. "Overall, I think we're doing pretty well!  We lost a few players, but I think we're still growing as a team."
About the Contributor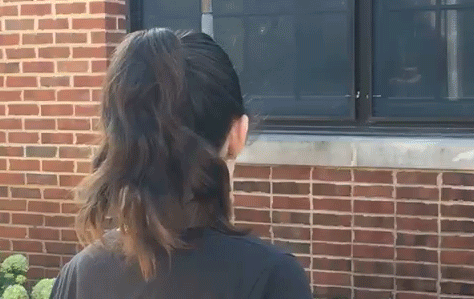 Abby Stern, Staff Writer
Abby Stern is 15 years old and a sophomore at Glen Rock High School.  She loves to dance and act.  Her favorite subject is English and she loves writing....