New Jersey entrepreneur launches cricket-based protein bar
The young man faced away from his slender mother. She was sitting at the marble kitchen island, basking in a ray of the morning sun. His eyes stayed focused on the eggs bubbling in the skillet on the stove-top.
"Yes," he said — puncturing the silence and destroying the image of the son his mother had known — "I am gay, Mom." He laughed uncomfortably, trying to mask the awkwardness. He could almost hear crickets in the room. Not much more was said before he took his silent leave from the kitchen.
Scott Taylor was home from The College of New Jersey for the weekend. The school wasn't too far from his house in North Brunswick, so visits were frequent and often blurred together under the lens of memory: mostly, except for that time that he had come out to his mother, his "rock."
Her initial shocked, wordless response was followed up by an email consisting of the most cherished and valuable advice Scott has ever received. She explained how he is loved no matter what, how proud she is to call him her son, and that her earlier response was merely a result of shock. Then with motherly, eloquent words, she advised him to only live life happily and to always take chances.
Scott returned back to college where he studied finance; he was reassured by his mom and dad that he was on the right path. It led him to graduate college with a degree in finance, move to New York City, and join an accounting firm.
He then became part of a corporate business development at Ralph Lauren for two years. All was according to his plan yet he felt something was still missing.
The news
Yet nobody plans for cancer. Nobody plans to be on either end of the conversation during which the C-word ceases to be abstract and becomes sickness and disease.
Scott's parents sat him and his brother, Brett, in their kitchen in June 2014. The room was tense with anticipation, and then, with a simple declarative sentence, the tension was gone. All of the wondering, the innocence, and the carefree plans vanished with the utterance of four words: stage 4 lung cancer.
Every day from then on out was going to be a selfless fight for their sick mother, who nonetheless was armed for battle herself.
According to Scott, Sandra Judith Edly was "an amazing human being," "bubbly and outgoing," "brave," "hilarious and full of life," and "the most loving mother."
Every year at the family's crowded Christmas party, Sandra dressed up as Santa Claus and passed out all of the presents. After a couple glasses of wine, she would "dance like a maniac" bringing smiles and laughter to anyone in the room.
Her love for pop culture and Z100 was displayed through every Katy Perry song, when she knew every single word and "embarrassed the crap out of her children." She was in a private practice as an OB/GYN physician with the Women's Physicians and Surgeons of Central Jersey. She was a hardworking woman, but to Scott, she was an inspiration and a best friend.
"She was such a brave person up until the day she died. She was more concerned with the well-being of everyone else before herself. She was just amazing," said Scott.
On December 28, 2014, Sandra passed away in her home with her sister and nurse by her side.
The stress of keeping his mother comfortable during her battle had kept Scott constantly on his toes and distracted him from his business life on Madison Avenue.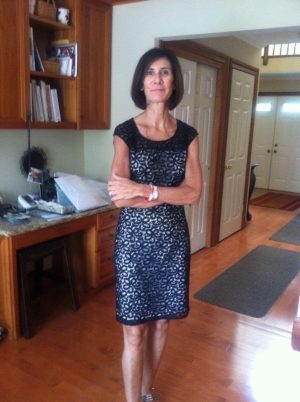 Scott had always been a private person, so he didn't want to burden anyone with his sadness, a trait also possessed by his mother. In the midst of Scott's quiet mourning, though, he was awoken by an epiphany: remembering how his mother would have wanted her life celebrated.
"There was opportunity to find authentic happiness again. Her life gave me the gift of courage to see past the path drawn out for me and make my own path, to follow my dreams," Scott said.
Scott also felt he owed it to his mom to live a life worth being proud of and potentially enhancing and sustaining a youthful health for others in any way possible.
One idea that he couldn't shake was to research the link between food and disease and create a product meant to help people become healthier. A few months later Scott determined that he would quit his job to travel Latin America.He began saving his money and letting close family and friends know about his adventurous plans. Sure enough, on September 13, Scott marched into his boss's offices.
Traveling Latin America 
October 21, two days after his birthday, Scott had his father drive him to the airport at 4 a.m. Scott had studied abroad in college, so the idea of traveling alone wasn't as intimidating as one might think. He wasn't nervous. He felt prepared and confident until the airlines crew informed him that he didn't have a return ticket. Scott quickly booked one, knowing that this was not a one way trip.
When he arrived in Medellin, Colombia he started a blog that explored health, wellness and travel. He had always wanted to be an entrepreneur and with an open-ended path before him, he finally had the chance to do so. Scott planned to try various business fulfilling ideas but his main intentions were to soak up cultures, explore, and to better himself.
After Colombia, he then traveled to Panama, Costa Rica, Nicaragua, El Salvador, Guatemala, Belize, and lastly Mexico.
Scott was on a tight budget as he was intending to travel for up to a year. He stayed in hostels, which are like school dormitories for budgeted travelers.  For $13 a night, you get what you pay for. The typical layout consists of a living area, a kitchen, one bathroom, and a room crammed with multiple bunk beds. In Cartagena, a city in Colombia, Scott stayed with nine other travelers, and to say it was cozy is an understatement. One would have to be quite tidy and gracious to get along with their fellow roommates, especially when there's only one bathroom.
For transportation, Scott frequently took buses, also known to natives as "chicken buses" due to their dilapidated conditions and nosey tourist passengers. He traveled by bus to destinations such as Costa Rica to Nicaragua and then to Guatemala.
When passing through Honduras one night, Scott fastened his seatbelt a little tighter after looking out the window at the eerie, heart-wrenching conditions. People with no place to go squatted on the cement streets, and tourists and locals stared blankly at one another, as if they belonged on different planets.
The bus driver took all of their passports and the chilling thoughts of potential outcomes of the drive began to run through his mind. After arriving to his destination safely, he expected to feel calmed away from the poverty stricken streets, but he wasn't relieved. He couldn't shake the feeling of guilt, guilt for not utilizing his resources to better not only himself, but also others. He vowed to make a positive impact on the world.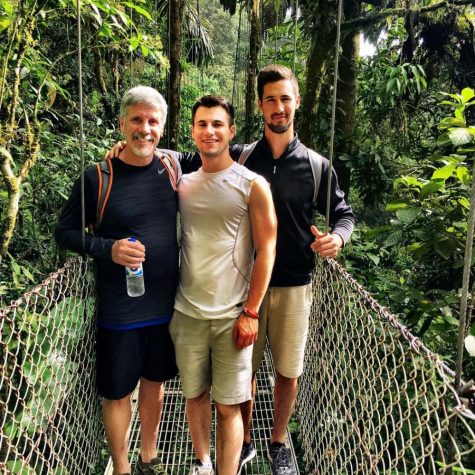 Inspiration erupts 
In Costa Rica, Scott signed himself up for a volcano tour. As he hiked up the volcano with fellow tourists, the tour guide pointed out a termite mound. The tour guide mentioned how the crickets, termites and other insects of the volcano were a good source of protein. At first he joined the choir "ew-ing" at the tour guide's insect insight, but then his idea sparked.
He optimistically went back to his $13 a night hostel in the city of Manuel Antonio and hit the books. He sat outside a coffee shop utilizing the feeble Internet connection to further his research. Scott found an FAO report, "Edible insects – Future prospects for food and feed security." His research led him to confirm that the insects comprise 30-70% protein and that they are safe for human consumption. It was an "aha" moment. His priorities finally found their key ingredients, literally: they happened to be insect powder.
Scott spent five weeks in Costa Rica, three of which he eagerly used for research and two were spent with his father and brother who came to visit him.
Brett is a year and a half younger than Scott. Brett had been working at a casual gaming company called Arkadium for three years when he had experienced a similar epiphany to Scott's that encouraged him to chase his true passion in life once his mother passed away and to take a chance on life.
"
He's a bit less emotional than I am. So when I suddenly broke down in tears and he gave me a big hug and just listened, that was pretty powerful."
— Brett Taylor
Brett had always been quietly intrigued in the nuts and bolts of videogames, and with courage, he turned that diversion into an entrepreneurship idea. He was suddenly in the midst of starting his solo game. He had always known it was his desire to pursue a career in independent game development. So while Scott decided to use bugs in his protein bar, Brett was working out bugs of his own.
On January 31, 2017, Brett released his video game Linelight, which is now available on PS4, XBOX1, and Steam for $9.99.
After their mother passed away, Scott and Brett became each other's rocks. As kids, they hadn't been close with each other. When either of them needed encouragement, they knew exactly whom to go to: mom.
When Brett came to Costa Rica, Scott timidly proposed the idea of utilizing insect powder in a protein bar knowing that Brett was his harshest, yet also most valuable, critic. Brett couldn't have been more supportive. At first it was a 'mild surprise' but then he couldn't deny how eager he was to see how it would all turn out. The idea to use such a unique source of protein was a great entrepreneurship stepping stone for Scott.
The two also bonded as they faced the hardships of losing a parent together.
"He's a bit less emotional than I am," Brett said about Scott, "So when I suddenly broke down in tears and he gave me a big hug and just listened, that was pretty powerful."
Getting feedback 
Besides research on a computer screen and in books, Scott needed to start experimenting with ingredients. The first time that he put his research to the test was when he moved to Mexico. He was renting an apartment for only $300 a month. The apartment consisted of three beautiful bedrooms and two bathrooms.
While he was figuring out the ingredients, he wanted some input from one of his closest friends who was living in California.
Scott met Ashley Horne while studying abroad in college. Her first impression of Scott was that he was extremely outgoing and sweet.
Ashley has been one of Scott's closest friend, especially after the death of his mother. She was always there for him no matter what.
She recalled the day that she anxiously awaited a phone call that would reveal some kind of "big idea." As the video chat started, she saw that Scott was in Mexico, sitting on a park bench.
Before cricket protein, Scott had originally planned to use termites. He excitedly leaped into his ideas, regaling the use of termite protein. Ashley recoiled: no way would she ever put a termite in her mouth!
Ashley was a business owner herself, so Scott knew that he should listen to her opinion. She steered Scott in the direction of using crickets instead of termites as the source of protein. This constructive business criticism is an aspect that makes their friendship so unique.
Ashley likes to consider herself Scott's biggest cheerleader. She is proud to be friends with someone so "selfless" and "intelligent."
After hearing feedback and thoroughly researching ingredients, he set of to the Mexican farmers market. Knowing he could chuck whatever into the food blender and processor back at the apartment, he wasn't stingy with his grocery list. He knew he wanted almonds, butter, cherries, and strawberries: pretty basic stuff.
Walking through the colorful market, he was drawn to foreign, unfamiliar ingredients. Some of these were macha powder, ginger powder, and other nuts and fruits. Throughout the "creating process" Scott remained enthusiastic even when the protein bars turned out not as he expected. When they turned out bitter or dry, he would research an ingredient to add to the recipe to solve the problem.
After his eight-month journey, Scott returned home for Easter with homemade protein bars in hand. Scott passed them out to his family and friends – including The Glen Echo adviser Mr. Toncic.
To Scott's surprise, they actually really liked it.
"It was great," Mr. Toncic said. "It was sweet but tasted rich at the same time. If he hadn't had told me about the crickets, I would never have guessed."
Scott's biggest concern had been finding a crowd-pleasing balance between taste and health. He did not want to settle or shed his healthy morals to please consumers.
He knew crickets were a stretch and may sound unappealing, but his families' positive reviews gave him confidence to further develop this entrepreneurship.
Scott Taylor
The bar
In 2016, Scott finalized the recipe and sent it to a manufacturing facility in California.
It had taken a lot of persuading and perseverance to get people to believe in him and his product, and the final recipe was light on sugary preservatives to the delight of his fans.
The next step was to come up with a brand name for his product. He decided on the name AVAIL.
"The definition of AVAIL is to be of benefit. This fits perfectly with my mission statement," Scott explained. "I want to make people healthier and aid in the sustainability challenge we are facing by utilizing a novel concept [insects] in a nutrition-packed superfood bar."
He moved to California into an apartment with Ashley. She had already made business connections in the area, which she then passed onto Scott. The two business best friends have made endless memories together in their apartment, while simultaneously being each other's business critiques.
Any time Scott is laughing, so is Ashley; his laughter is "contagious."
"All he ever wants is to make other people laugh and be happy," Ashley said.
One of their best memories was in their apartment and Ashley had put on a facial mask that made her look like "Freddy Kruger" and the two laughed as hard a possible for hours.
After moving in, Scott launched a Kickstarter campaign to fund the first shipment. After reaching his goal of $10,000, the product moved to production. The first shipments are now on their way.
The verdict
So is Scott's final product, the AVAIL bar, a healthy choice?
Local nutritionist Sara Friedenthal weighed in on Scott's product.
Without hiding her apprehension for the quirky ingredients like crickets, she said, "as far as bars go, AVAIL is better than most."
She said that the protein in the bars would be highly functional.  She was uncertain about the health statements attached to the Digestive and Focus bars, saying that the quantity of ginger and green tea would be crucial to their efficacy.
She did, however, say that it was toward the top of the protein bar list.
Friendenthal did note that bars, though, are not as good as fresh food. "A bar is still a processed food," Friedenthal said.
As for taste though, a recent blind taste test of AVAIL bars conducted by Buzzfeed gave unambiguous results:
More information about AVAIL bars and ordering options can be found here.
Leave a Comment
About the Contributor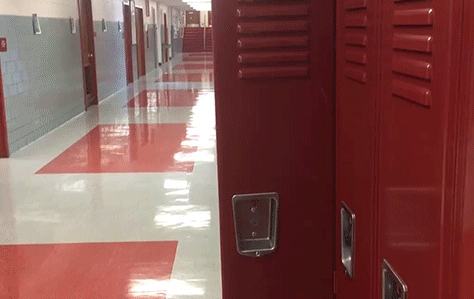 Sophie Ferreri, Head Copy Editor
Sophie Ferreri is a senior and this is her third year writing for The Glen Echo. She attended an Investigative Reporting program at Boston University this...