Overcoming mental health problems
*Alexa Foster, Amanda Foster, John Foster and Nancy Foster are all fictitious names given to real people who would prefer their identities to not be revealed. They are from Pennsylvania.
Life before treatment
Down in the far corner of her basement next to a bookshelf, one could find Alexa on any given day during her time in middle school.
There, she would spend hours on the computer listening to music and spending time on Facebook. Almost every weekday she would reemerge from the basement to eat dinner and then go back down, where she would spend hours by herself. When disturbed by other family members, even for a moment, Alexa would often yell as if her sacred time on the computer was being interrupted by the presence of others.
As her father, John Foster, recalls, "At first we thought that these were normal teenage behaviors that she wanted more privacy, more time to herself."
However, more than seven years later, Alexa and John realized the implications of these behaviors. These "were the first signs," according to John.
Indeed, these were the very first signs of severe mental illness that was about to come out in Alexa.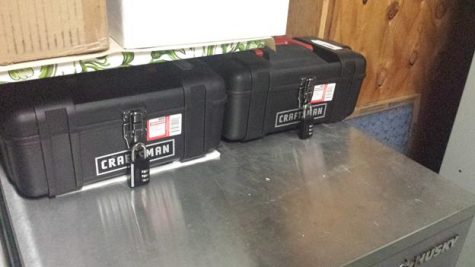 As middle school continued, Alexa began to become more and more depressed. Alexa's mother, Nancy, and John decided to take her to a therapist. At the therapist, Alexa was told to look deep into her past and vent about whatever was bothering her.
But her depression continued to spiral and, by age 13, Alexa was prescribed a small dose of Lexapro by a psychiatrist. As the dose became higher for Alexa, she seemed to get worse.
By the time high school came around, Alexa would no longer go outside unless she absolutely had to.
One day, Alexa decided to try committing suicide.
Today, Alexa describes that she suffers from "depression, anxiety, and psychosis."
Back when she was a freshman, when she attempted for the first time to take her own life, neither she, her parents, or any doctor seemed to understand what exactly was causing Alexa such mental distress, nor did anyone understand how to fix it.
Life in the Hospital
After her first suicide attempt, Alexa was admitted to a mental hospital, where she would continue to suffer under poor treatment.
"It was as if they treated you like a dog," Alexa said regarding the treatment at the hospital.
Alexa's sister, Amanda, noted that when she first visited the hospital, it reminded her of a pleasant summer camp. "There were a bunch of different buildings and small cabins," Amanda said.
Nancy also recalled the beautiful gardens the hospital had.
However, behind the doors of the hospital, the reality was far from pleasant.
"On the inside it looked like a hospital with a lot of lost sad teenagers in it," Amanda noted.
According to Amanda, perhaps the most memorable part of the hospital-besides its green and white walls and its "typical hospital lounge type chairs" were "the rooms they put [the patients in] for punishment."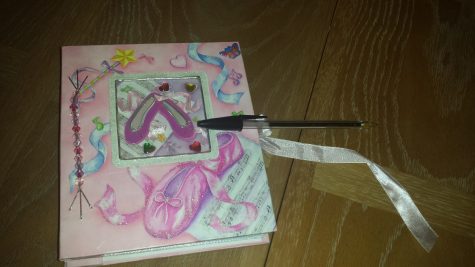 Before being placed in one of these plain, white-padded rooms, a patient at the hospital would receive a shot, referred to as 'booty juice.'
The 'booty juice' would be administered to patients who were misbehaving as a method to calm them down and control them. After getting the shot, the recipients would be locked in one of the safe rooms until they calmed down.
Alexa even remembers some of the nurses using hostile language towards the patients.
She recalled that one of the nurses went as far as to say, "If you weren't here you would all be put into jail."
Alexa was discharged after two weeks.
However, she soon returned to the hospital after attempting suicide once again. Her parents didn't want to send her, but they felt they had no choice.
During her second hospital stay, Alexa would suffer even more as her doctor attempted to treat her by raising her Lexapro to 40 milligrams. When asked about the significance of the raise in dose, Alexa and her parents both noted 40 milligrams of Lexapro isn't an FDA approved dose.
Alexa continued to have a negative response to the higher dose of Lexapro.
"It was obvious to us that the dose was not OK at all. She was having severe side effects: her affect was completely blunted, she was very non-emotional, non-responsive, was not at all acting like her usual animated self," John recalls.
When Alexa's parents pointed out to the hospital that the higher dose was having severe negative effects on their daughter, they were ignored.
Alexa would spend another two weeks at the hospital until she was finally discharged. "Eventually the hospital decided to discharge her and,even though we felt she was not entirely better, we did not question it, because we knew rather than getting better there, she had actually gotten considerably worse," John said.
It wasn't until Alexa came back home for the second time that everyone realized just how bad she had gotten.
"It was a difficult time, because I think that was when we realized the full extent of her illness," John said.
Understanding mental illness
Even though they had their doubts, her parents knew that it was good to get her out of the hospital and out of the healthcare system that had betrayed Alexa, the same one that has betrayed far too many Americans in the past.
Mental illness is something that many Americans will be diagnosed with over the next year. According to the National Institute of Mental Health, one in five Americans will be diagnosed with a mental illness in this year alone.
Psychosis tends to be less common than other illnesses, such as depression. For example, roughly 1 percent of Americans suffer from schizophrenia, one of the most common forms of psychosis.
Mental illness as a whole tends to be something that many Americans try to ignore or brush off.
Statistics show, however, that mental illness should not and cannot be ignored. Just from a financial standpoint, mental illness is the largest cost driver in the healthcare industry right now. In 2010, the global costs of mental illness stood at $2.5 trillion and that number is expected to reach $6.0 trillion by 2030. In order to bring costs down, treatments must improve.
Unfortunately, today, many people just like Alexa have been put into a system that has failed them, and if there are going to be treatments that work better, people must start taking mental illness seriously.
Alexa noted that people don't understand the fact that mental illness is just like any other disease. "Your brain stops working. Half of it stops working, so it's a disease and that's what a lot of people don't understand," she said.
Often times, instead of seeing mental illness as any other disease, people view it as something totally different. "They think, 'Oh, that person is so strange.'" Alexa said.
It is believed that one of the driving forces behind why people consider mental illness so taboo is because of how the media reports it. For example, every time there is a mass shooting in the country, the media points a finger at people with mental illnesses.
"I think that a lot of people read sensationalized stories about bad things that people have done with psychosis and I think it scares them but I think the reality is that it is actually much different," John said.
John then went on to say that people with mental illnesses tend to do more harm to themselves than to other people.
"People with mental illness tend to be victims of crimes much more often than perpetrators, and unfortunately as a society because people are different … it's hard for everyone else to understand them. We tend to fear people different than us who we do not understand and so I think a lot of people are very quick to judge and to fear these poor people who if anything require care, our support, and our help. So I think it a very unfortunate thing," John said.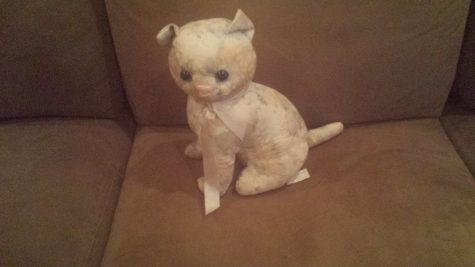 On top of this, people who suffer from severe mental illness are at an increased risk for victimization to a crime according to US National Library of Medicine. This is a fact far too few Americans know.
Once Alexa was pulled from the hospital, she slowly began to get better. For many people suffering from similar issues, however, they never seem to get better. This is because many people with a mental illness come from underprivileged parts of the country and their issues are often ignored.
According to Dr. Edward Gold, who works in the emergency room at Hackensack University Medical Center, a major issue that faces many teens suffering from mental illness is the fact that there aren't enough pediatric psychiatrists in the area. Often times, even when there is one, they only take certain insurances.
Many people simply do not have the right type of insurance, or perhaps no insurance at all. This stops them from being treated. Dr. Gold stated that this is a major issue that often times results in people ending up in crisis and being hospitalized.
"Some of them don't take certain insurance, so it is not easy finding a psychiatrist that and therapists that will allow you to see them in a timely manner. Sometimes, there is a long waiting time, and then they end up in the ER and in crisis and then it's hard to get the insurance to approve them being in the hospital," Gold said.
Many people with lower income rely on Medicaid. Although, when it comes to mental illness in Bergen County, people with Medicaid "can only go to Bergen Regional," according to Dr. Gold. Bergen Regional Medical Center is not the ideal place to keep someone trying to recover from mental illness, since it is where many serious drug addicts go and has a relatively poor reputation.
Even though Alexa got over much of her mental illness because of her perseverance, she also got over it because of the support of her family and friends, a support system that may not have been there for Alexa if she had been born into a family with a lower income.
It was after Alexa's second hospitalization that she began to feel better. Progress was slow for Alexa at first.
The discovery
Her parents got her a new doctor who promised to make Alexa better. The psychiatrist had a tough job, since no one truly understood what was wrong with Alexa.
To prevent Alexa from harming herself, her parents researched all objects that were deemed dangerous in boxes. This includes anything from scissors to pain killers that she could potentially try swallowing.
Meanwhile, Alexa's psychiatrist finally seemed to notice something that all the other people got wrong about Alexa. After hours of spending time with Alexa, her psychiatrist realized that she suffered from psychosis on top of depression.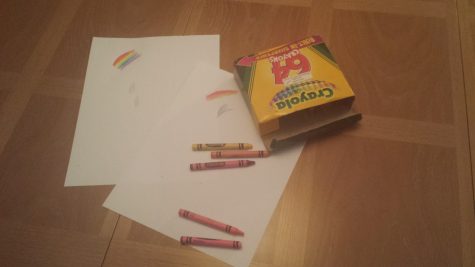 Psychosis is a mental condition in which a person's thoughts and emotions are so impaired that contact is lost with much of reality.
Not only did he come to this realization, but he also felt that being on the Lexapro damaged Alexa, which is similar to the complaint that Alexa's parents had when she was hospitalized.
This wasn't just a major finding for Alexa's parents and doctor, but it was also a major revelation for Alexa. Now that Alexa truly understood what was wrong, she became determined to turn her fortunes around.
After this discovery, Alexa's outlook on her disease completely changed. She began to take matters in her own hands.
Soon, Alexa began writing in her diary once a night. She would write whatever was on her mind and what she was feeling. This helped her get all of her feelings out.
She also began to work on her schoolwork again. John said that Alexa finally seemed to be getting better.
"We saw her personality beginning to become more animated, although at first her emotions were very labile. Over time, she gradually improved and we eventually found her a new doctor who was willing to take her on and at that point as she was getting ready to go back to school. Her behavior began to normalize further," John said.
Since Alexa figured out what was wrong with her, she began to change her entire mindset. She began to think positively, which, according to her, is an extremely important thing one has to do when suffering from mental illness.
On top of journaling in a diary, Alexa began to draw a lot. Drawing became a way in which Alexa could do the things she loved while getting her mind off of her illness.
"If you have a passion, stay close to it, because if you believe in yourself, you can do anything. It will get you somewhere," Alexa said.
This is a basic tenet that Alexa now lives by.
The improvement
Over time, between Alexa's positive attitude and the fact that the doctor changed her medication, Alexa's mood began to stabilize. She was soon feeling much better.
Alexa was able to return to school at the end of her freshman year. Alexa's grades skyrocketed and she was starting to feel very happy socially. She would go on to complete high school three years later.
Although there have been occasional setbacks, Alexa believes she is far better off right now than she has ever been.
"I was doing really badly in school, so if I didn't get sick I wouldn't have learned to change my bad habits and learn to do better in school and become… I think before I got sick I wasn't as good as a person," Alexa said.
Alexa also says that she now appreciates everything in her life a lot more. "After I got sick, I learned to appreciate things more," she said.
Today, Alexa is a junior in college. She and her parents could not be happier that she made it this far. I think she has done wonderfully. She is in college, and she is relatively independent.
"Sometimes, you do have setbacks but that's expected it just like with any other disease a few steps forward a few steps back," Nancy said.
Alexa continues to be extremely artistic. She still loves to draw. She also does many different community service projects, like volunteering at homeless shelters and going to nursing homes.
Many people are proud of her today, including her father.
"I think that every day I am so thankful that I have her back. She is not exactly the same child that she was before she got sick, but I think none of us are the same person we were when we were younger," John said. "We all grow, and we all change and yes, she has changed over time, but she is definitely back in so many ways to being who she was or being who she was meant to be and I'm just so thankful that she was able to get to this point. I feel like the problems that her illness have caused her have not gone away entirely, but she has learned to cope with them, to deal with them, and to be very productive, and to move on in life despite them."
Today, one can find Alexa in the far corner of her dorm room. All the walls are painted white, and the room itself is cramped, but Alexa doesn't mind. Once again, Alexa is on her computer, just like in middle school. But instead of being depressed, Alexa couldn't be happier.
She is on her computer working on the things that matter to her, like schoolwork and planning service opportunities.
Leave a Comment
About the Contributor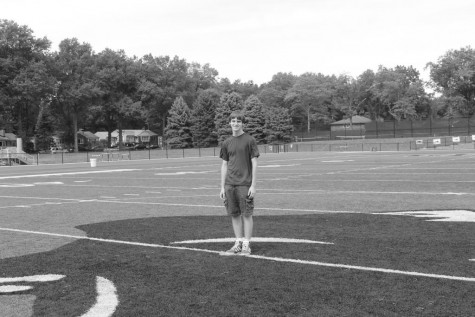 Josh Lesser, Staff Writer
Josh is a senior at Glen Rock High School. Josh is a world traveler; he has been to 32 states and 23 countries. He believes that travelling to all these...