Titus Andronicus: In a Big City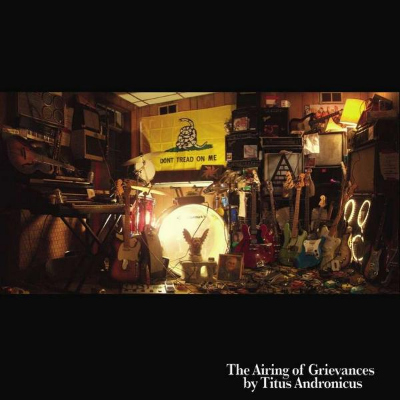 Intro
Local music; something so profound that it can bring a whole community together. From somewhere as iconic as Austin to somewhere as gloomy as Seattle, local music is everywhere.
Local music scenes everywhere have been home to sweaty mosh pits, incessant crowd surfing, and intimate artist and fan relationships.
The bands built off each small town or giant city are the music scene, and one notable band comes to mind when taking the borough of Glen Rock, New Jersey into account.
That band is Titus Andronicus who single-handedly formed the Bergen County music scene and is a strong influence for any Bergen musicians to get up on stage and bring the community in.
"I see Titus as the first band to ever make it big from Bergen," said avid Titus Andronicus fan, Marino Aldaz.
Everyone in Glen Rock from Titus' high school friends to students, to teachers, Titus Andronicus continues to make an impact on their community and shed their county's blood in their lyrics.
A Brief History of Titus Andronicus
Titus Andronicus formed in the high school back in 2005. The initial lineup included singer and guitarist Patrick Stickles, drummer Sarim Al-Rawli, guitarist Alexi Crawford, bassist Ian Graetzer, keyboardist Matt Miller, and guitarists Dan Tews and Liam Betson.
They started out playing Glen Rock High School events and small venues within the area, and started to build up a bigger and bigger following. As they gained success they started to play with bands like the So So Glos, Real Estate, Deer Tick, and other punk and indie rock bands.
With success also came leaving members behind. Not a single original member remains in the band other than singer and guitarist Patrick Stickles.
Glen Rock's Very Own
"Titus has taken Bergen County music to a whole new level, and they are not just good in comparison to Bergen," said Aldaz, "They are very talented and it's good to know that such a well known band is from our hometown of Glen Rock."
"[Titus Andronicus] encouraged other bands in the county to become better bands and really make a name for themselves," said Glen Rocker and Titus Andronicus fan Dan McAuley.
Titus really was a binding force for many of the bands in Bergen County, and now bands Prawn (Ridgewood), Real Estate (Ridgewood), and Ducktails (members from Glen Rock and Ridgewood), and Toasted Plastic (Ridgewood) have made a huge impact on the Bergen County music scene in some way, whether playing shows in basements or in large venues around the world. They have each found a way to bring a piece of Bergen to foreign locations.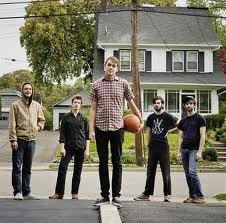 Not only does Titus Andronicus shed Bergen County blood by playing shows and getting involved in the scene, but they also do through their lyrics. On each album, Titus manages to reference a specific occurrence or location in New Jersey or Bergen County. Each album has its own unique sound, and there a gradual sonic shift as the band matured across their three masterpieces.
The first Titus Andronicus album, The Airing of Grievances, the band displays their punkier side. Each song on the record is heavily influenced by such 1980s punk and alternative bands as The Lemonheads, The Replacements, and Hüsker Dü. The tone of the record just makes you want to get in a mosh pit and scream the lyrics on the arms of your best pals.
The Monitor
The Monitor is Titus Andronicus' second album. It has gained acclaim from many critics such as Pitchfork and Noisey, and is the most beloved by the majority of Titus fans.
"The Monitor is my favorite…" said Marino Aldaz, "Every song on it is worth a listen, I've listened to it countless times." The Monitor is just one of those albums that are like no other. It is perfect from front to back and just has you screaming the lyrics with a big smile on your face.
The Monitor also has some incredible lyrical content, and is almost like an unintended concept album.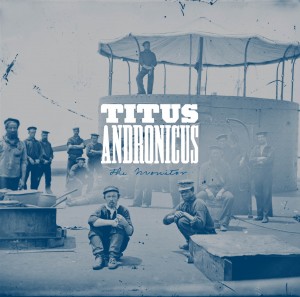 "The Monitor was named after a ship from the Civil War," said Dan McAuley. Not only is it named after a ship in the Civil War, the record references the civil war constantly and connects the band's New Jersey roots to the Union. They do this especially on songs "A More Perfect Union" and "The Battle of Hampton Roads".
Critical Acclaim and a Loss of Identity
What Titus Andronicus has not managed to do in more recent years is really connect back to the community. They have almost completely moved away from Glen Rock, as all of the original members have left with the exception of singer Patrick Stickles.
Though Stickles remains connected to Glen Rock and Bergen County through his lyrics, he has not ventured back to the county to play a show.
Since Titus Andronicus' third and most recent record Local Business, the have been much less easy to get in contact with. Since this record, they have had a noticeable surge in popularity, relevance, and critical acclaim.
Every major music publication from Rolling Stone to Pitchfork have written Titus Andronicus and placed them with many other critically acclaimed bands. Not only did Local Business catch the ears of the writers of said music publications, but Titus' past records have as well, possibly even more than Local Business has.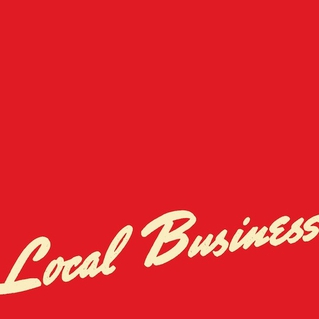 Anyway, Titus has seriously fallen off the proverbial local map due to their recent acclaim, so finding them was a bit of challenge. Not only was it a challenge, but it was a completely failed effort.
Titus Andronicus has not really offered much of anything back to the Glen Rock community either. The band was actually suggested for a Glen Rock charity event called Rock House, but their lack of contact information left organizers without such a band to draw a line out the door.
In fact, if Titus Andronicus were to play a show back home in Glen Rock or let alone Bergen County, it would perhaps be the biggest show they ever play. Glen Rock as a whole is still incredibly active in enjoying Titus Andronicus' music.
Titus has offered so much to Glen Rock in the past, so now it would be a much bigger spectacle if they were to come back to Glen Rock.
Titus is much more well-known now, and band of their magnitude coming back to their hometown would be like if Bruce Springsteen were to come back to the Stone Pony in Asbury Park.
Giving Bergen a Scene
When it comes down to it, Titus Andronicus is the only band to give Bergen County a scene. They are the only band to ever put Glen Rock on the map, and there may never be a band from the town that can top their influence and popularity.
Though they have not been back to Bergen to play in a long time, Titus still lives on in Glen Rock and Bergen County on the record players of teenagers and music snobs alike.
Their legacy in Glen Rock has the potential to surpass that of any Bergen County band.
"…almost every band out of Glen Rock is inspired by [Titus Andronicus]," said Justin McCollum, ('16) "They make us feel like we can also have careers."