AP test week signals an end to a long road
Students in Glen Rock, along with high school students internationally, have prepared for eight months for one final cumulative exam that can potentially provide them with college credits.
Glen Rock High School offers many of the Advanced Placement (AP) courses. Students often take more than one AP course to add to their rigorous schedules.
"I wanted to take Psychology because I thought it'd be interesting and my Mom was a Psychology major in college. I wanted to take Chemistry because I really liked it last year, and then I just thought it was natural to move up in English and History," Jessica Needleman ('16) said.
Needleman is currently taking four AP courses, but plans on taking five AP exams. She is also studying beyond the classroom like many of her classmates. She has been preparing for the upcoming AP exams by reading through her textbooks and class  notes, taking diagnostic tests, and practicing sample problems.
"Glen Rock kids come through in the end," Glen Rock Psychology teacher, Alan Feldman, said.  "They do a lot of extra studying and many are good at taking multiple choice questions because they are very good readers."
Feldman currently teaches four AP Psychology classes, and one regular Psychology class. He has been teaching AP Psychology since the course was initiated in 1992. Although he only currently teaches AP Psychology, he has also taught AP United States History I and II, and co-taught AP Calculus in another district.
In order to prepare the students for the AP exams, teachers provide practice to help the students get a better understanding of what is expected on the AP exams.
"I give them a list of a few hundred terms that may be on the AP Psychology test and a few hundred multiple choice as practice questions for the AP Psychology test." Feldman said.
As another method of preparation, Feldman offers Friday night review sessions from 6 p.m. to 9 p.m. Kathleen Walter, teacher of AP United States History, has review sessions on Wednesday nights. Oren Levi, Glen Rock Physics teacher, has morning AP review sessions and Frank Manziano, the AP Economics teacher in GRHS also has review session after school hours.
Feldman's students have been successful in receiving high scores from the AP exam. The test is scored between one and five.
"Last year there were 37 fives, 23 fours, 15 threes, 5 twos, and 1 one," Feldman said.
Feldman has been involved in the process of being an AP grader since 1992 and he is currently one of two teachers in the nation that has been grading AP Psychology exams since then.
During the first year, there were about 3,250 exams to grade with 18 readers. Last year, there were around 280,000 exams (each with 2 essays) to grade with over 450 readers.
Besides learning a great deal from the papers Feldman reads and scores, there is a collaboration and intensive scholarly interaction with other readers, typically half of whom are renowned college professors. Plus, there is a faculty night, where a prestigious scholar is flown in by ETS (Educational Training Service) to give a talk about a major current topic in the content area.
Feldman said that he has changed the way he writes recommendation letters for students based on his discussions with college professors at the AP readings.
The AP exams are controlled and owned by the College Board, the same company that owns the SAT. However The College Board has authorized ETS to control the writing of the tests.
The questions on the SAT and the AP exams both are ordered based on level of difficulty. Before the test is administered to high school students, the test is given to college students as their final exam for the same course.
A passing AP score is how students can skip introductory college courses or receive college credits for taking a certain course, which depends on the score and the college the student is attending. The minimum passing score is a 3 on a 1 – 5 scale but some schools only accept 4's and 5's.
The AP Language and Composition exam is composed of three prompts and students must write essays, and answer a multiple choice section. The AP US History exam is composed of a Data Based Question (DBQ), a long essay question, four short answers, and a multiple choice section.
As an AP grader, Feldman pointed out that exams for courses like English and History are graded more holistically; it's possible to get different answers right as long as the student justifies their answer.
"For AP Psychology, students should not write an introduction or conclusion. It's eight independent short answer questions and that's how the kids should think about it when they take it. Other tests are not like that," Feldman said.
A statistic Feldman shares when he prepares his students for the AP exam is that there was research done by Yale professors that shows on both the AP exams and SAT tests, students do much better if they spend more time (about 80%) reading the stem and 20 % reading the answers.
Teachers have to make accommodations to their teaching methods in order to fit in all the curriculum before the AP exam.
"I do a discussion about love with my students, which is in the textbook, but there are other theories of love that I can't really talk about because requires too much time away from the curriculum," Feldman said.
After the AP exams are over, teachers usually go back to cover any topics that they're interested in or felt that they had to neglect because of the pressure to complete the curriculum before the exams.
All of the AP exams are graded within six and a half days. Scores may not be released until the summer due to the makeup tests that are administered nearly two weeks later.
A number of select high school and college professors called "table leaders" arrive at the reading a few days early to devise the scoring guide known as the rubric.
The AP readers are trained on the first day they arrive by looking at sample problems and essays to get used to the requirements that the scoring guide has. The security is very high scale in the rooms where the tests are graded.
"You can't bring water into the rooms unless it is in a leak proof container, you can't bring chocolate into the room because the scantron can get indecipherable by the chocolate. You can't bring a phone into the room. You can't take pictures," Feldman said.
Feldman has been one of the few that has been selected to create questions that were featured on the AP exams. He was a member of the EST AP Psychology test development committee from 2001-2005 and still writes questions for the actual examination. This is an invitational position, and after they create their questions they are asked to leave no trace of this in fear of a breach in security.
"Once you write them you have to sign a paper saying that it comes off your computer. You can't leave it on your hard drive, you can't have a paper copy. It should only be in your head, and then you can sort of forget it," Feldman said.
Different tests are administered to students in Alaska and Hawaii because the ETS is worried about students sharing the information. The test is administered to high school students throughout the United States, Europe, and China. Certain states treat the AP exam exactly like they would treat a college course.
"
They said that if you're going to get college credits for it then you have to treat it like a college course."
— Alan Feldman, Psychology Teacher
Feldman noted that by state regulation, in certain states like Florida, Virginia, and Texas, the course must be the same length as the college course. So in these states, as an example US I and II are in the same year and AP Psychology would be a half year as would each of the Calculus classes.
"They said that if you're going to get college credits for it then you have to treat it like a college course," Feldman said.
The tests are periodically changed. Every few years, the tests are reevaluated by high school and college teachers to see if the most accurate and relevant information is presented on the test.
Three years ago, a change was made that students will not be penalized for incorrect answers on any AP test.
When each AP test goes through a major revision, ETS, the company that writes the questions for the AP tests, and the College Board have decided that instead of providing five multiple choice options they'll only provide four, which makes it easier  for students to guess. Therefore the questions will be made a little more difficult.
"They don't want a smart average teenager that doesn't really know the material to guess the question right because they can read well," Feldman said. "So they're making the questions a little harder in that sense, but they're also fair. It'll tell who really knows the material."
In the near future high school students that get passing scores on a certain number of AP tests in different content areas will receive an AP diploma compared to the IB diploma.
Leave a Comment
About the Contributor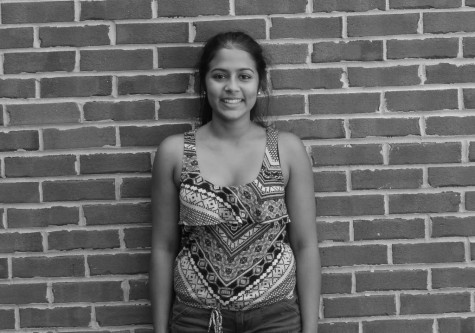 Julie Singh, Staff Writer
Julie K. Singh is a junior. She is very intelligent and has a passion for writing.

Email:  [email protected]