Students look to bring devices under new policy
Bring Your Own Device
With incremental upgrades rolling out every year for a number of leading devices, some students have begun to clamor to use their phones in the school building and during classes.
Despite the school's newly instated Bring Your Own Device policy, enacted to meet demands for more modern technology in the school, some students are still wondering where their ability to use technology actually is.
"None of the teachers even let us use our devices," said Joshua Murray, a freshman, adding that he and his classmates would like to use their devices more.
Emily Chun, also a freshman, believes that the strict phone usage is understandable.
"We're still in school, and it's not really a free-for-all," Chun said.
While freshman seem torn about the idea, other grades' students support the BYOD program.
"It makes things easier for students with a big workload," said Chloe Hettinger ('16), who thought the BYOD program was a good idea.
Nonetheless, some students were worried that it could be abused by other students.
"I think it's a good idea, but people can use it to their own advantage and get in trouble. I heard that some websites aren't unblocked but should be blocked," said Siobhan Duggan, a sophomore.
Due to the fact that some teachers strictly discourage phone use, many students, like freshman Rachel Sasson, are not yet aware that the BYOD program exists.
Sasson told The Glen Echo that she'd "love to have a BYOD program" since students could study in school with equipment that they "are used to using at home."
Yet the Bring Your Own Device policy does exist already.
Enacted on April 28, 2014, the policy reads: "The district will allow middle and high school pupils to bring their own district authorized technology devices for their use in the classroom when specifically permitted by the classroom teacher or on campus during non-instructional time."
The wires around wireless
However, recent phone trials shows that only iPhone users can connect to the wireless network.  This means that, for the school's Android users, the students are not able to access the BYOD network.
The BYOD policy, though, states that "Pupils and staff are required to access the district's wireless network when using the approved devices during the school day."
The wording of the policy creates an issue for students who want to use their phones but cannot connect to the 'district's wireless network.'
"
Sometimes when teachers allow you to use it, you can't, but other people can."
— Amanda Eichman, freshman
"The BYOD idea was a great idea so that students can use their own device, but I feel like it's more centered around Apple iPhone users since it's such a popular product," Chun said. "It makes me upset because I would like to use my phone just as much as other Apple phone users."
Since students without iPhones cannot connect to the wireless network, those other students must either deviate from the school policy or risk being left out of the BYOD program.
Among others, Android users and students with iPods are unable to connect to the wireless network.
"It's annoying because you can bring your device but you can't connect," said Amanda Eichman ('18), referring to how her iPod couldn't connect but iPhone users could. "They're just allowed to use it. Sometimes when teachers allow you to use it, you can't, but other people can."
Chun suggested that the school "open up the WiFi for all types of phones."
Duggan and Eichman echoed this sentiment, urging the school to make the BYOD network accessible to all of its students and their devices.
Connecting to Androids
Although it takes an extra step, there is a way to connect an Android phone to the network.
Joe Frangipane, who works in Glen Rock's Technology Department, told The Glen Echo why many Android phones don't connect seamlessly to the BYOD network.
"The issue has to do with how Android mobile phones handle connecting to corporate wireless networks," Frangipane said. "The type of security technologies and access control methods used to approve devices and grant access for wireless differ greatly from your basic wireless home network. Android devices are not automatically configuring the phase-2 authentication type option when connecting to the BYOD wireless network."
"Android devices require an additional step to connect to networks because of our security set up. Apple devices do not experience an issue because they automatically select the correct authentication settings when they connect," said Frangipane, explaining how to connect an Android phone to the BYOD WiFi. "This can be set manually, by editing your wireless GR_BYOD profile and changing the phase 2 authentication type to 'MSCHAPV2.'"
The technology department encourages "all staff members and students to come to the Technology office if they are having an issue connecting their own device to our network."
Making it work
Despite the issues with the non-iPhone devices, many teachers have nonetheless found ways to make the new policy work in their classrooms.
"Most of my teachers let us search up definitions of words. It is good that we have a BYOD program because it's easier for us to access certain things but, then again it's also a big distraction. I feel like some people think that they can just use it at whatever time," Chun said.
Duggan said she would use her phone, like Chun, "to look up something in class," even though it was a bit slow.
One teacher who allows phone use is English teacher, Ann Comarato.
"I think if everybody can be connected and comfortable with their own device and can do the work, it's a good idea." said Comarato. "They can't pull them out unless I ask them to pull it out and use it to look something up. If we're researching a question or a concept we don't know the answer to some students will look it up and then we have it right away."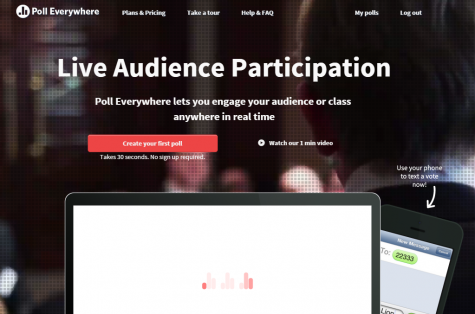 Some students believe that with changes such as this, Glen Rock is headed in the right direction.
"I think it's good because it's one step closer to an advancement of technology in school," said Emily Pensec, a freshman.
Despite some concerns, many students said that phone use wouldn't affect classroom life at all.
"I think at some point they're just going to get used to it and not use it as a distraction. I guess it'll take sometime maybe but after some point they'll accept it's for school purposes only," said Rachel Sasson, a freshman.
Chun was pleased to see that the high school was "growing and advancing" along with technology.
Yet some concerns nonetheless remain, specifically in the field of academic honesty and integrity.  Some students, however, believe that new technology does not necessarily mean there's a new problem.
"Honestly it's trust. Even if you don't have technology in the classroom you have to trust the students to not cheat," Sasson said. "I don't think there's a big issue between going online and cheating on your phone or if you look at the kid next to you and their paper."