A school day in South Korea, from a girl who lived there
Imagine that you are stuck in school from 8 am to 10 pm, literally 14 hours. Imagine that you have not only a lunch but also a dinner in the school and, finally, exhausted, go back to home just for some sleep. "I would cry," said Tori Rusko, GRHS student ('15). Superficially, this is life for most high school students in South Korea. For three years, they repeat these seemingly boring days. The daily schedule for students of Ewha Girls High School is as follows: The first class begins at 8:10 am and the regular classes end at 5:40 pm. Every 50 minutes, there is a 10-minute break. Contrary to American High School, the students normally just stay in the classroom, waiting for the teacher coming for each period. Sometimes, they do move to another classroom for subjects that do not require pencils or notes, such as science lab, gym, art, or music. Of course, the students do not study for nine hours in a row. There is a lunch period from 12:10 pm to 1:20 pm for 70 minutes, giving students enough time to enjoy life.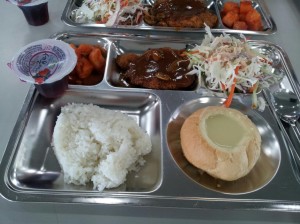 5:40pm. The last class ends, but why are the students still staying in school and not going home?  In Korea, it is common for high schools to have system known as 'Self-Study After School,' which literally means that students self-study after school until 10 pm. It is not mandatory but most students, especially seniors, do that to prepare for college entrance test, which is the most important thing to them. The College Entrance Exam is equivalent to the SAT. But the test in Korea is only given once a year, while there are a number of chances given in America. Most students in Korea feel a lot of pressure. If one makes a mistake on the actual test, it could spell their academic ruin. "…I still think this 'Self-Studying' system is inefficient," Yeji Heo, an EGHS student, said. "I just sit in front of the desk and think, 'Am I the only one who does nothing but just keeps dozing off?' Then my friend comes to me and we decide to take a rest for some minutes. But, it does not take long before you blow your whole 'self-studying hours' away." Yeji adds that it is actually not that harsh to 'stay' in school for long hours. Some people might misunderstand and think that all Korean students do is study, study, and study. It's just not true. As they have more time in school, students spend much more time with friends — moreso than even their family. It makes them close, and they make a lot of precious memories: from routine daily school life to some big events. They take funny pictures and videos. And, of course, they give birthday parties to each other and hang out in school.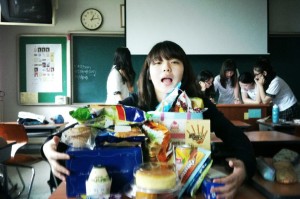 Sometimes, they skip 'self-studying' on a whim. Last year, Yeji and her friends had heard that PSY would give a concert in front of the city hall. They gladly skipped dinner and 'self-studying,' opting to have a lot of fun! A common saying in South Korea is that 'Friendship from high school last forever.' As the system dictates, friends in high school spend the most time together and share their feelings every second — it makes sense that they're close. There are school sponsored events, too, such as a kind of Pep Rally, field trips which normally span three days and two nights, and the High School festival.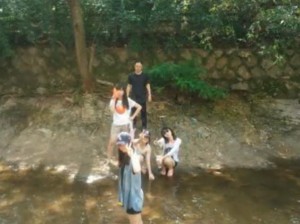 Students also develop strong relationships with their teachers. While outlandish here in the States, students hang out with their teachers, even eating out together. Also, students and teachers sometimes exchange video letters thanking each other, as a kind of sentimental present from the heart. With every student wearing the same uniform and dealing with long hours, South Korean school life may seem tedious and mechanical. But, looking closely, each pupil creates her own story and builds her own life. The process might be stressful. However, when one reaches one's destination and looks back, one knows that time was valuable and meaningful.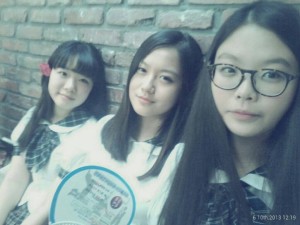 Mr. Oh (Chungrak Oh), EGHS teacher, described the school life of the students as the following: "[The] constant study pressure and unique activeness of high schoolers that does not seem to be mixed." But, yet, it is.
View Comments (2)
About the Contributor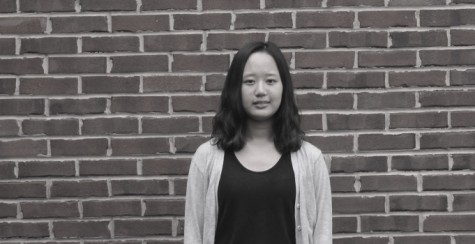 Yeheun Son, Advertising Manager
Yeheun is a senior here at Glen Rock High school. This is her second year working with The Glen Echo. She speaks two languages, English and Korean. She...