Gatsby Takes Glen Rock
The twenties inspired novel by F. Scott Fitzgerald comes to life in the juniors' homecoming hallway
There's a party in the junior hallway of Glen Rock High School, and you're all invited.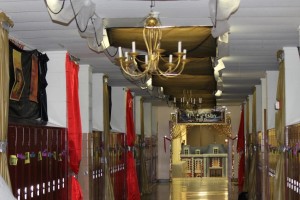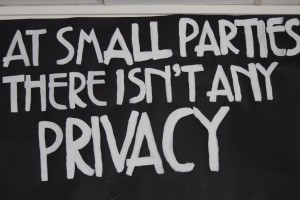 The sound of laughs, ripping tape, and swing music echoed through the junior hallway on Wednesday night as 'Jay Gatsby Juniors' came to life. To contribute their efforts into spirit week, the class of 2015 portrayed their interpretation of F. Scott Fitzgerald's The Great Gatsby.
As visitors swing through
this twenties party, they are faced with major symbols, spoilers, and details from The Great Gatsby. For example, when entered from the sports lobby you see the Gatsby mansion, as well as a small pool filled with a stuffed body representing the death of a certain character. (No spoilers!)
The green light, Owl Eyes, and yellow coupe (car) are present in the hallway, adding the crucial credentials needed to really nail the idea of Gatsby. All of these pieces got the 'Glen Rock touch' as students hand-crafted and designed their masterpieces.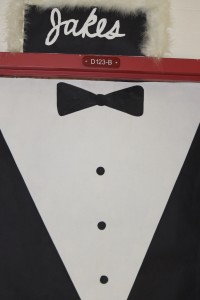 The idea of Gatsby went over well with students in the class of 2015.
"It was sweet, I did not think our theme had a lot of potential," one junior said after viewing the work.
These compliments on the juniors' hard work were being handed out like crazy.
The hallway was filled with the tunes from the new soundtrack from the motion picture. Lana Del Rey, Jay-Z and Beyoncé were playing continuously through the hallway as students went from class to class. It created a facsimile 'Gatsby party scene' that the juniors were looking for.
As now the decorations come down, the junior class is already preparing for their final homecoming hallway,
that of their senior year. It will allegedly be bigger and better than any hallway they have created thus far.
And if they're concerned about repeating their success from this year, just recall this proclamation by Gatsby: ""You can't repeat the past…? Why of course you can!"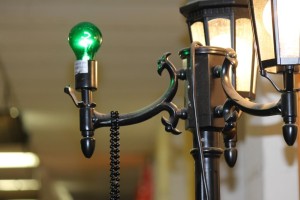 View Comments (2)