Is the driving age too young?
The driving age is taking a toll on new drivers in New Jersey.
In NJ, the age to get your permit is 16. Additionally, the motorist has to take a Driver's Education Course, a 50-question knowledge exam, and have a minimum of six months of supervised practice driving.
When the motorist turns 17, they are able to take their MVC road test. After passing the knowledge test, vision screening, and MVC road test, the examiner will issue an authorization for licensing.
"So basically you have to wait until you're 17 until you can try for your license… but why the long wait?" Sophomore Hailey Nirenberg questions, "With six months of practice, I feel like it's enough time for us to be comfortable on the road."
In New York State, if a student driver is at least 16 years old, then they are eligible for their New York learner's permit. After holding their NY learner's permit for six months and completing 50 hours of driving, they can get their junior driver's license.
Why don't these rules apply here in New Jersey? Frustrated teens in New Jersey argue the reasoning behind this.
"17 is a good age to get your license because you're mature enough to drive. I think the provisions are good but it'd be okay just to have your GDL [Graduated Driver's License] after only 6 months. After 6 months of driving I was already comfortable enough to drive around with the kids I babysat," said Erica Melz, a senior at the GRHS who has been driving for about a year.
In fact, most of the students who have their permit feel this way.
One Driver's Education teacher, however, thinks otherwise. "I think that extending the age to 17 is beneficial to many people," GRHS teacher Mr. Fox stated. "That's an extra 6 months behind the wheel driving. You're older, you've done more, you've seen more, you've spent more time in the car with your parents and you pick up on things by watching your parents drive."
About the Contributor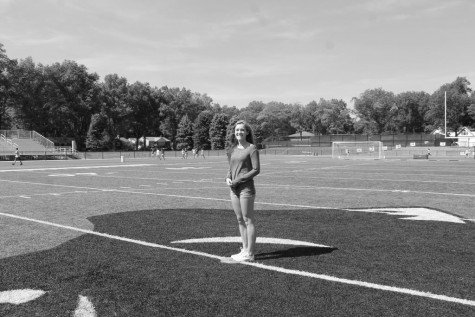 Anna Barton, Senior Staff Writer
Anna is a senior at Glen Rock High School and has been writing for The Glen Echo for two years. She enjoys music and performing in Woman's Chorale and...