Glen Rock's New Scheduling Proposal
A pending change to schedules at Glen Rock is poised to alter our daily routine.
"New scheduling" — two short words that were enough to silence the entire auditorium as Mr. Arlotta spoke of possibly administering a "rotating drop schedule" for the 2014-2015 school year.
The idea of a rotating drop schedule was entirely foreign to them. The prospect of change was exciting, and students couldn't help but listen as Mr. Arlotta explained the plan.
This change, although difficult to grasp at first, is quite simple: the current nine periods would be rescheduled to eight periods of 58 minutes each. Two periods would be dropped each day in this "rotating drop schedule".
"The amount of homework that students are given does not give them much time for other activities they may have to attend to. It creates unnecessary stress, which makes students not want to do their homework," sophomore, Michael Szawaluk comments, "They eventually begin stop caring about getting their work done."
The new schedule would incorporate a different rotation of classes per day, following a specified cycle. Or, not every class will meet everyday at the same time. This drop will not only give students a sense of variety in their schedules, but also alleviate some of the present concerns regarding homework.
"There's been a lot of talk over the years over the amount of homework students receive, the amount of pressure on students, and so forth," Principal Arlotta said. He strongly believes that this schedule would mimic what college is like, potentially teaching students skills, like budgeting time.
Because the lengthened periods would allow for greater depth of instruction, courses would become more manageable, not only for students, but teachers as well. In addition, instead of having four separate lunch periods, there would be a single, common lunch period that would allow a greater chance for students to be able to eat with their friends. The common lunch can also allow club meetings, increase opportunities for extra help, and provide time for individual study.
Despite the many benefits, there are a few possible concerns regarding the potential schedule change. These obstacles would be important to consider during the finalization process of this project. Nevertheless, the idea for a rotating drop schedule is currently being examined by the Board of Education. Although there is no guarantee that this change will take place, there are high hopes for the 2014-2015 school year.
Leave a Comment
About the Contributor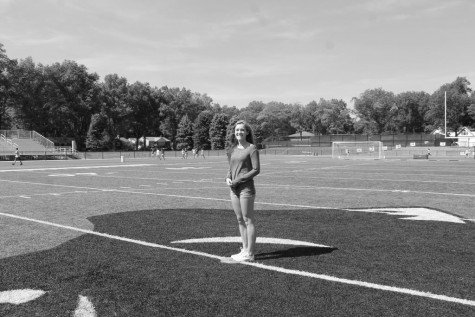 Anna Barton, Senior Staff Writer
Anna is a senior at Glen Rock High School and has been writing for The Glen Echo for two years. She enjoys music and performing in Woman's Chorale and...