Theater Through the Ages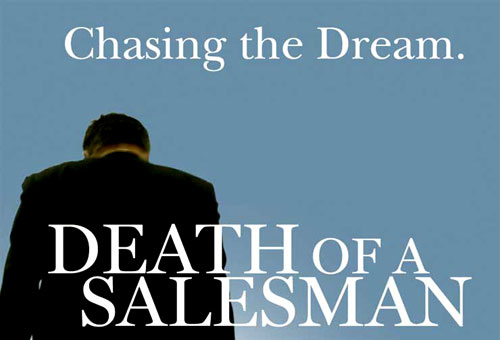 On May 2nd-4th the Glen Rock High School Theatre Company presented Theatre Throughout the Ages in the Glen Rock High School Auditorium. The show included classic excerpts from plays such as: Antigone, Hamlet, Twelfth Night, A Doll's House, The Importance of Being Earnest, A Streetcar Named Desire, Death of A Salesman, Waiting for Godot. The Odd Couple, Top Girls, and The Heidi Chronicles.
Theatre Through the Ages included intense emotional performances from all of the actors involved. The production had minimal set design, but this did not detract from the overall impression of the show. Though some may have originally believed the show could become confusing when only including only one scene of many different plays, it was put together extremely well. Junior Alex Chung explained each play's main plot before each scene began. The audience seemed immersed in the production, and it had a decent turn out, which is not uncommon for Theatre Company productions.
"Theatre Through the Ages was a great production to be a part of. The cast and crew did a fantastic job," says Sophomore (and lead role in the play The Dollhouse) Pat Dowling. Ms. McKinley, the director of the show explained that "The Spring Showcase is intended to be an education experience for the students and the audience.  It is an opportunity to explore and learn about the world of theatre.  The showcase should expand each student's knowledge of and appreciation for various playwrights, genres and theatrical movements.  This year, we chose to perform a selection from eleven of the most iconic plays in theatre history.  Theatre Through the Ages proved to be an entertaining but also very academic experience for all involved.  It was exciting to see students work on famous plays, learn about non-traditional genres such as theatre of the absurd and study the political and social ramifications of these pieces.  One element that I really enjoyed was working on plays that the students also read in English class.  This was a great opportunity to bring the curriculum into the realm of extracurricular activities and performance."
Leave a Comment