MLB 2013 Preview And Predictions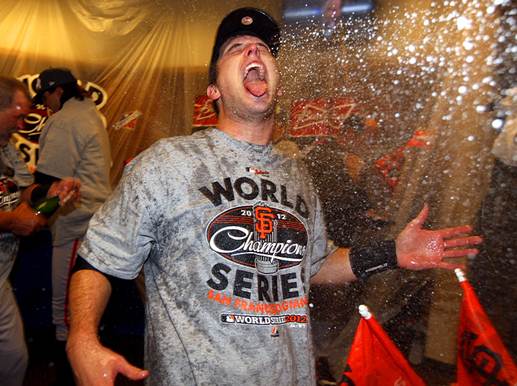 With the MLB opening day just weeks away, fans and analysts will begin to select their division champion picks, World Series champion picks, and all other predictions that come with the season.  After an exciting and surprising 2012, many fans are looking forward to another year of baseball.
The San Francisco Giants are coming off of their second World Series championship in three years, and are looking to start a dynasty. The Los Angeles Angels have bolstered their line up by signing the two biggest free agency prizes the past two years, with Albert Pujols and Josh Hamilton. The Washington Nationals are also huge contenders with loads of young talent.
Two huge surprises of the 2012 season were the Oakland Athletics and Baltimore Orioles. Both teams managed to sneak their way into the postseason, defying all odds. The two teams have the cores of their teams intact, but they have not added enough through free agency to be perennial contenders. Don't look for either of these teams to be legitimate championship contenders in 2013.
The Boston Red Sox had a very disappointing 2012 campaign, and manager Bobby Valentine was fired after just a year stint with Boston. John Farrell is the new manager of the team and is looking to bring the Red Sox back in contention in 2013. General Manager Ben Cherington was active this offseason, bringing Mike Napoli, Shane Victorino, and Koji Uehara into Boston. The Red Sox have a legitimate shot at winning the AL East this season.
Arguably the most active team this offseason, the Toronto Blue Jays, is looking to get back in the playoffs for the first time since 2003. The Blue Jays acquired Melky Cabrera, Josh Johnson, Mark Buehrle, Jose Reyes, and R.A. Dickey. The Blue Jays complete the AL East, with all five teams with a legitimate shot at the division title.
Here are my predictions for each division and World Series:
AL East: Tampa Bay Rays
AL Central: Detroit Tigers
AL West: LA Angels
AL Wildcard: New York Yankees, Chicago White Sox
NL East: Washington Nationals
NL Central: Cincinnati Reds
NL West: LA Dodgers
NL Wildcard: San Francisco Giants, Atlanta Braves
World Series Matchup: Tampa Bay Rays versus Atlanta Braves—Rays win in 5 games