Christopher Barron Live Life Foundation
Christopher Barron was a boy who lived in Glen Rock and went to Coleman Elementary School. He had a passion for everything but especially the NY Mets and comic books. Christopher loved comics so much that he would create his own comic book series and sell them on his front lawn.  Unfortunately, Christopher lost his battle to Leukemia in 2007. Christopher is remembered by how much he lived life and enjoyed everything he did. That's how the Christopher Barron Live Life Foundation got its name.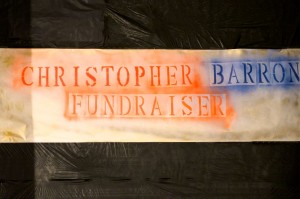 Christopher's mother, Susan Barron, was so inspired by Christopher's comics that she wanted to share how Christopher lived his life with others, those who didn't have the resources Christopher had. With the help of a few other moms, she created a program called Christopher's Comic Book Inspirations. The program is a series of comic book writing workshop at Paterson's School 21 for the fifth grade. Every year the program starts in January and continues for six weeks. A professional writer of comic books, Alex Simmons, teaches the series. The children use their creativity to develop their own comic strips with original characters and a unique plot. All the Paterson children get to see Christopher's comics as examples.
One of Christopher's best friends was Jordan McMahon, now a freshman at Glen Rock High School. To raise money for the Christopher Barron Live Life Foundation, Jordan decided to have a dance performance and donate all proceeds to the organization.  The dance was held on January 30th at 7pm in the Glen Rock High School Cafeteria.
The evening began with a slideshow that Mrs. Barron created of Christopher, and she then explained the background of the foundation. The performances began immediately after. There was a variety of singers and dancers who performed including Irish step dancing, lyrical, jazz, singing and more. The performers' ages ranged from fourth graders to seniors.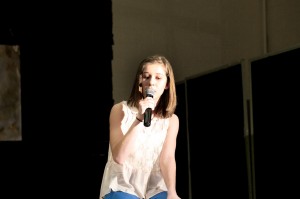 In regards to his inspiration, Jordan McMahon said, "The reason I wanted to do this fundraiser is because I wanted to keep my best friend's memory alive while raising money for the Christopher Barron Live Life Foundation. It was a huge success and we raised over $3,500."