Alumni Special: Patricia Callahan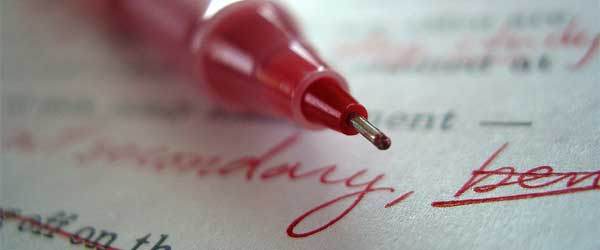 Patricia Callahan graduated from Glen Rock High School (1999) and then matriculated into Loyola University in Maryland.She knew she wanted to have a job that involved writing, so she thought studying to be an English teacher would make sense.
"I really intended to go that route in college. But when I got there, I was mainly drawn to creative writing courses and the Speech Pathology program," Ms. Callahan said.
She ultimately majored in Creative Writing and Speech Pathology. After her undergraduate studies, she decided to drop the speech path and pursue book publishing.
"It took a year of waiting tables and applying and networking before I finally broke in: I was hired as the editorial assistant of psychology textbooks at Prentice Hall," Ms. Callahan explained. She then jumped to the production editorial department at Penguin, where she worked on novels and varieties of nonfiction (cookbooks, self-help books, business books, etc.) She left that job to join Random House Children's Books as a copy editor, where she is now.
I asked Ms. Callahan what attracted her to this industry and she replied, "I wanted to do something creative, and I love the idea of making a physical object that will later go into someone's hands. I love books and I love the writing process—from story development to sentence fine-tuning. So it felt natural to go into book publishing." Random House Children's Books draws in some of the best authors in the business and that made Ms. Callahan want to work with this industry. "I knew it'd be exciting to help shape their manuscripts into books, books that may go on to win the Newbery, or the Caldecott, or even just become a kid's favorite thing to read. It was a no-brainer to go after a position in this company."
Ms. Callahan loves her job and not many people can say that. She said, "I enjoy that book publishing is about delivering artful content that takes a long time to develop and polish."
A typical day in the life with Ms. Callahan is very busy, but she works regular hours on a five day week which is a plus. First, she checks her mail (physical and electronic) to see if the managing editor has sent manuscripts to copyedit or dropped off typeset pages or covers to proofread. Then, she gets to work on copyediting and proofreading. She can be in charge of a lot of different books at one time. "Books I'm in charge of right now include the new Teenage Mutant Ninja Turtles series, new Monsters University series, Barbie books, Thomas the Train books, Eric Carle books, and a smattering of YA paperback novels. So I'm typically updating a style sheet with things like "Michelangelo uses nunchucks" and making sure that "Sulley" is never spelled "Sully," among the other grammar, spelling, and continuity fixes." Once a week she attends a status meeting with all the different departments (editorial, design, production, managing editorial, copyediting). She also helps her coworkers by editing their assigned book.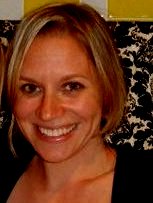 Patricia Callahan suggests to Glen Rock High School students who want to look into this field in the future to take advantage of the writing courses that are offered. "Join Mobius or the Glen Echo to familiarize yourself with composition, editing, deadlines, and publishing," says Patricia. "I strongly, strongly suggest taking whatever courses are offered on New Media in college. This field is changing fast. And don't be afraid to reach out to someone in the field who could serve as a mentor for you."
Ms. Callahan never pictured herself to be where she is now when she attended Glen Rock High School. I asked Ms. Callahan what the biggest lesson she learned from High School, and she replied saying "The four years I spent playing on the girls' soccer team with Tracy Trobiano and acting in plays with Okey Chenoweth might have more to do with who I am and how I think today than what I did in the classroom does."
Currently, Ms. Callahan is the Copy Editor at Random House Children's Books. "And some of the books dearest to me are the ones I discovered as a child. So a copyediting position for children's books seemed like a dream job I'd likely never come across again."