Restore the Shore: Hurricane Sandy Relief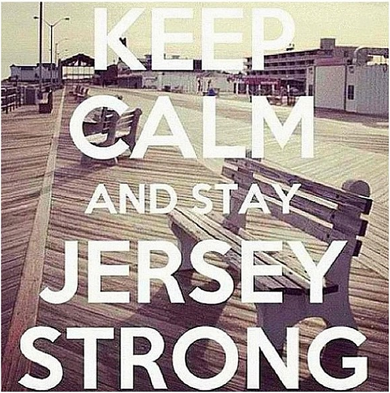 It's the week of Thanksgiving. A happy time, usually spent with family and friends, eating (a lot!), having a good time watching football, and catching-up. But this season, more so this year than any other on the east coast, some people don't have anywhere to go for Thanksgiving. Hurricane Sandy passed a few weeks ago and its effects were devastating.
(According to MTV news) "Many efforts have been made to help with aftermath relief, including a surprising event called 'Restore the Shore' by the cast of Jersey Shore (except for Mike "The Situation" Sorrentino) and many other 'characters', including Britney Spears, One Direction, Nicki Minaj, Simon Cowell, Dakota Fanning, and Adam Levine. The hour-long telethon was aired on November 15th.
During the show, Nicole 'Snooki' Polizzi of the cast of Jersey Shore took a helicopter ride over Seaside Heights, New Jersey, where her home and the set of the show were completely destroyed by Sandy. She became very emotional and, perhaps now that she has a baby, seems to be more mature than her during arrest-filled days of Jersey Shore."
If you would like to still participate in helping to "Restore the Shore," you can text SHORE to 85944 to make a 10 dollar donation or visit www.RestoreTheShore.MTV.com.
This Thanksgiving, we here at The Glen Echo urge you to give back to the world that has given so much and help to rebuild your home state. If the cast of Jersey Shore can do it, then you can too. Give thanks to the shore and help restore your home state.