Why Frank Ocean's 'Blonde' is a Classic
Let's face it, music that you love at one point can turn into music that you can't even bother to listen to anymore. However, there are some songs that you can always revisit which still impact you. Some artists make music that fits a temporary and trendy sound, while others can make music which can inspire people and their music will sound refreshing and different from what you hear everyday.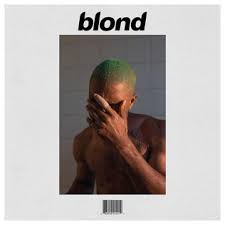 One artist that is unique is Frank Ocean. Frank Ocean (born Christopher Edwin Breaux) has only two albums made and one mixtape. His two albums have generated over nine billion streams, as his mixtape is not on any streaming services.. One album that I can consider a classic is "Blonde". "Blonde" is an R&B and pop record that has amassed more than 275,000 sales in its first week, and is ranked #79 on Rolling Stone's 500 Greatest Albums of All Time. To me, "Blonde" gets better after every listen, and I consider it to be one of the best albums that I have listened to. So, overall, I am not surprised by these numbers, as I feel that this album has aged very well. Frank Ocean is a very minimalistic artist, he barely drops music, but when he does drop music, it's music that can be listened to without getting stale. I believe that Frank Ocean's style of music, lyrics, and production is what makes him unique. This album has made many personal connections with listeners as it taps into emotions through relatability. "Blonde" deals with self identity, love, and loss, which are apparent in every song. "Blonde" also mixes in R&B with experimental music, which is quite uncommon. 
Some of the songs that stuck out to me when I first listened to the album were "Pink + White", "Nights" and "White Ferrari." To me these three songs sounded the best, and they tackled different emotions. "Pink + White" sounds more upbeat and happy; the lyrics can be interpreted otherwise as it has a solemn undertone about life itself. But this song is amazing nonetheless, it has so many great elements including background vocals from Beyoncé, and the production is great. "Pink + White" feels like you are walking on the boardwalk at the beach, observing the sunset and enjoying the tides drifting across the shore, and this interacts with the solemn undertone because as humans we are only here for a limited time, but we should still enjoy the life that is given to us. "Nights" is a complex song about a past relationship, and what makes it really good is the guitar synths and the instrumental changing midway through the song. The switch complements the track as it transitions into the second part, which was much better than the first part in my opinion. "White Ferrari" is another great song, split up within four different verses. All which feels like you are at peace with yourself, but it is also a really sad song about heartbreak, and I enjoyed the last verse, with his voice being pitched down. In short, these three songs were my favorite when I first listened to the album because they are all so different from each other, yet they dive into the topic of life itself. 
With the recent hint of Frank Ocean potentially dropping a new album, "Blonde" has served its purpose of delivering music that is so satisfying listen to, while it also contains important messages that need to be heard. Overall, this album deserves to be called a classic.