What's hot and what's not: Starbucks seasonal menu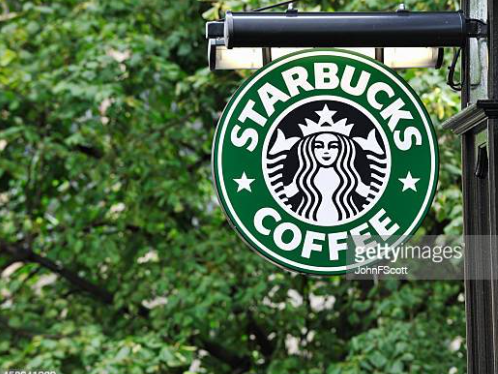 It's everyone's favorite time of year, pumpkin spice latte season! With the return of sweater weather and apple picking comes the Starbucks seasonal drink menu: an essential fall tradition. Here's what you should get, and what you should avoid this season.
THE DRINK OF THE SEASON:
Your new favorite Starbucks order should be the Pumpkin Cream Cold Brew. It's sweet, but not too sweet. Made up of a cold brew, sweetened with vanilla syrup and topped with sweet pumpkin foam, the Pumpkin Cream Cold Brew tastes like a crisp 60 degree day. It's as if someone took the satisfaction of crushing a leaf under your shoe and made it into a drink.
AN OLDIE BUT GOODIE:
The Pumpkin Spice Latte (PSL) is the classic autumn beverage. An oldie but still a goodie, the PSL is a drink you hold to keep your hands warm while visiting a pumpkin patch on a cool October evening. A mix of espresso, steamed milk, nutmeg and cinnamon- there's no denying, it's autumn in a cup.
QUINTESSENTIAL FALL CLASSIC:
And like the PSL, the Chai Tea Latte is another classic fall drink. Hot or iced- the Chai Tea Latte never disappoints. This spicy-sweet combination of black tea, cinnamon, cardamom, and milk is just right. The Chai Tea Latte is the perfect order to mix it up once in a while.
AVOID AT ALL COSTS:
Some misses on the seasonal menu include the disgusting concoction that is the Apple Crisp Macchiato. This "coffee" tastes like bananas and sweaty socks. I firmly believe that apple flavoring has no reason to be in coffee.There are no redeemable qualities to this monstrosity. There are much better options out there. Instead of wasting your money on this lackluster beverage, try a sure thing, like the PSL.
PROCEED WITH CAUTION:
Speaking of lackluster beverages, the Pumpkin Frappuccino is exactly what a fall drink should not be. Something about this ice and pumpkin syrup combo is just off. To the people out there who love this drink, who hurt you? Ditch this drink and try something new.
Fall season feels too short every single year. Live your best pumpkin-spice, apple-picking, leaf-raking life, and fuel up on one of Starbucks' seasonal beverages. Unless it's the Apple Crisp Macchiato, throw that one right out.