GRHS's newly appointed Girl Up President advocates for change.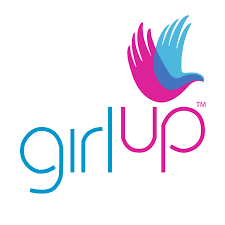 Dozens of students can share personal horror stories that all begin with starting their period in class, only to realize they don't have a pad or tampon on hand. Even in the bathroom, all of us know to ignore the somber dispensers in the bathrooms which haven't been used in decades. With little passing time, a trip to the nurse's office would be close to impossible without missing next class.
Dissatisfied by the lack of accessibility to period products like pads and tampons in the girls' bathrooms, junior Norah Findley decided to take action. 
Going into the 2022-2023 school year, California, Delaware, the District of Columbia, Illinois, Maryland, Nevada, Oregon, Rhode Island, and Washington have all mandated that public schools between grades 6-12 provide period products in all girls' and gender-neutral bathrooms, and in at least one mens' bathroom. 
Some schools in New Jersey such as Bergen County Technical High School, and Montclair High School have already put this issue into action. 
Inspired by other schools' campaigns for the end of period stigma, and backed by the Girl Up Club, Norah turned to Dr. Parent to propose the club's idea. 
Dr. Parent readily met with the club and agreed to restock coin operated dispensers in the bathrooms, completely taken care of by the school administration. 
However, Girl Up's intention was to keep period products free for those who need them. The club saw these items as necessities, no different from toilet paper or paper towels. Additionally, they worried about the coin-operated aspect of the machines. How many students carry quarters in their backpacks every day?
Even taking these considerations into account, Dr. Parent stated that a free initiative would be impossible to execute. He expressed his concern regarding theft and vandalism due to past incidents. 
In response, Girl Up proposed a pilot project: a trial run of free period products completely funded and restocked by the Girl Up Members.
Despite their effort, Dr. Parent remained firm in his decision. 
Though the concession was not precisely what the club had aimed for, the Girl Up officers were content with the advancement. 
Moving forward, the club plans to continue brainstorming creative solutions to alleviate theft concerns and working closely with the school administration to make the project happen.
"I'm really pleased with our progress and reception of our ideas by the school administration," Norah said. "We do plan to continue advocating for this initiative and educating the community on the issue, because change isn't a one-time thing. We really believe that this project will directly benefit every student at GRHS" (Findley).