Spring Travels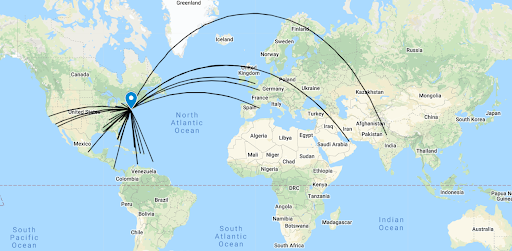 This year's spring break was very exciting due to the past two spring breaks being dampened by the pandemic. COVID-19 has finally started to clear up and we have been able to return back to normal life. Just a few weeks ago we were able to remove our masks in school. With this good news, it also means traveling is back in full swing. So we decided to ask, did you go away for break?
Our studies concluded that most people at GRHS did not go away by a small margin. Out of 100 people 50.5% stayed home and 49.5% went away. Most of the travels that GRHS students took were domestic but some did travel internationally. These international destinations included Barcelona, Punta Cana, Mexico, Paris, England, Scotland, Aruba, Canada, Dubai and more. 
Students of GRHS spread out to every corner of the country traveling to places like Florida, California, North Carolina, Michigan and many more. 9.3% of students stayed in state with their travels over break, 68.5% stayed in the country and 22.2% went international. Studies concluded that 83% of students traveled to a warmer climate and 17% traveled to a colder climate.