Top 5 Super Bowl LVI Commercials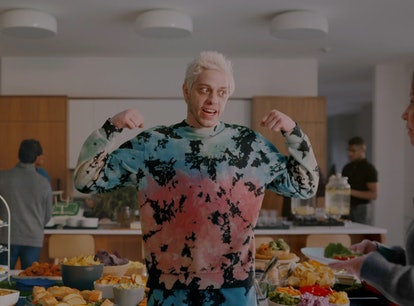 Despite the tremendous Super Bowl, the real highlight every year is the commercials. So we took it upon ourselves to rank the best 5, considering the following categories: humor, plot, celebrity appearances, and staying on topic. Without further ado, here are your top five commercials of the 2022 Super Bowl
At spot number 5 we have the Lebron James' crypto.com commercial. Despite the lackluster humor, which we rated a 3/10, the plot, which we rated a 7, and the feature of Lakers star, Lebron James, which made the celebrity appearances a 10, carried the commercial. The commercial was on topic as well, as Lebron and the Lakers play in Crypto Arena, so the celebrity casting made sense. Overall, the commercial received an overall score of 26/40, not too bad for the fifth-best commercial.
Following up Crytpo.com by only two points was the General Motors' commercial. Even though General Motors secured a 10/10 on the celebrity appearances and an 8/10 on the humor, they still weren't able to please the rest of the categories. The commercial only scored a 5/10 for both the plot and for staying on topic. Overall, the commercial scored a 28/40 giving it a 4th place finish.
Earning the number 3 spot was the Planters commercial for mixed nuts. The commercial was well rounded, featuring some decent humor amidst the chaotic debate over how to properly eat mixed nuts, earning a 6/10 score, and it also had a fun and easy to follow plot, which earned an 8/10. The celebrity appearances also earned an 8/10 as the commercial featured both Ken Jeong and Kevin McHale. The commercial was relatively on topic, never straying too far away from the debate over how to eat mixed nuts, so the ranking for staying on topic is an 8/10. This leaves the commercial with an overall ranking of 30/40.
Now coming in at spot number 2, we have Amazon's Alexa commercial. This commercial scored fairly high on all of the categories, but Amazon wasn't able to secure the celebrity appearances it needed to get it to number 1. The humor was an astounding 10/10, the plot was a 9/10, its ability to stay on topic was a 7/10, and the celebrity appearances were a 5/10. The commercial was on track for being number one but fell just short with a 31/40.
The best commercial in our eyes was Hellman's anti-food waste commercial. The humor was great, as we got to see NFL star Jerod Mayo tackle innocent people, even a grandma. The humor received a 9/10, and was aided by the commercial's strong-messaged plot, which we gave an 8. The celebrity appearances had to be a 10 as not only did the commercial feature Pete Davidson, but a mayo company starring Jerod Mayo in their commercial had to receive a 10/10. The commercial was also very on topic throughout, not really straying away from the message of limiting food waste, so it had to receive an 8/10. The overall score was a 35/40, comfortably ranking Hellman's as the BEST commercial of this year's Super Bowl.