Fall Athlete of the Year
Glen Rock High school has its fair share of great fall athletes, but who was the best this year? The Glen Echo has compiled a list of six athletes, one from each sport, who were the most vital and impactful to their respective sports this year, and has left it up to the students to decide who the best fall athlete this year was.
The Glen Echo Fall Athlete of the Year Nominees:
Owen Neubart (Boys soccer)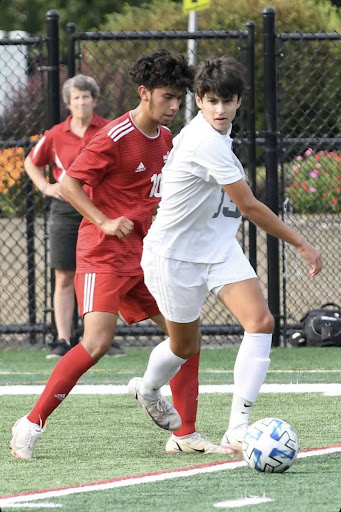 A captain as a junior, Owen Neubart left it all on the field, and his impact extended beyond it. At his striker position, he earned himself 21 goals and 15 assists throughout the season. His achievements earned him a unanimous first team all league player, a 3rd team all county, and an all state recognition. 
Coach Matt Beverin, varsity boys soccer coach, had this to say about Owen: "He led the boys not only through his play on the field but also off the field leading by example to the younger groups of boys and first time Varsity players. He became much more of a vocal leader and the team followed suit." A true leader, his case for fall athlete of the year can not be denied.
Jillian Luftman (Girls soccer)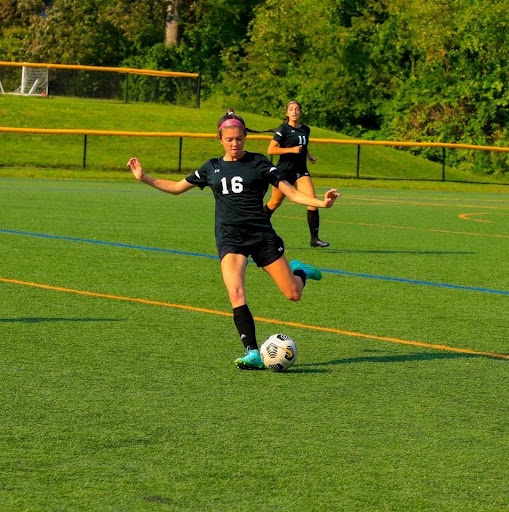 Defensive brick wall Jillian Luftman was the heart and soul of the team both on and off the field. Jillian led a defense that only allowed 11 total goals on the season, stopping every opposing player in her path. Her defensive prowess earned her second team all North Jersey, second team all state group 1, second team all county, first team all league, top 100 senior in NJ, and a defensive player of the week honor. 
Varsity girls soccer coach Steve Grenz on Jillian's impact: " I would look to Jillian to be a coach on the field… she would mark up the other teams best players and every time they would not score…she was a very big part of our lockdown defense." Her impact can not be questioned, and nor shall her ability to win fall athlete of the year be either. 
Andrew Sara (Football)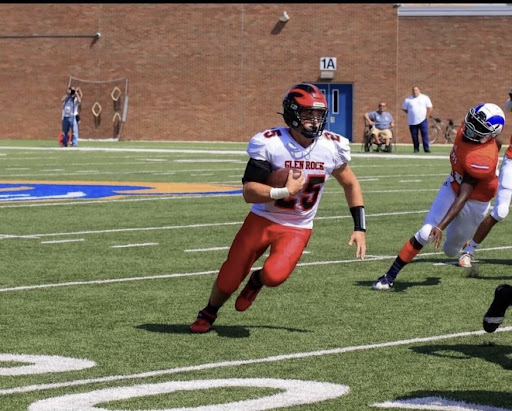 Senior captain and running back Andrew Sara was an absolute beast on the field, trucking opposing players on both sides of the ball. On offense, he was lethal and ferocious, averaging 7.7 yards per carry, with 680 yards on 88 carries. He proved to have an impact in every game, as he racked up 85 yards per game, and had three games of over 100 yards. Add on 5 touchdowns and 707 all purpose yards, and his resume is stacked. As a linebacker, he racked up 25 total tackles, and made opposing offenses completely change their gameplan to avoid him. His stellar year earned him 1st team all league honors. 
Coach Kurz highly respects Andrew: "Andrew was the heart and soul of our team this fall… He did it all for us on defense, offense, and special teams. A true warrior." Is this warrior your fall athlete of the year?
Aidan Carroll (Cross Country)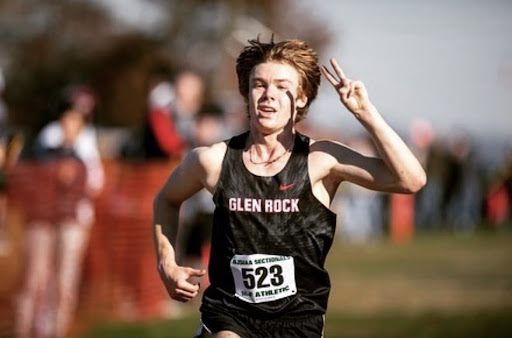 The Stony Brook cross country commit torched runners in every race, and easily had the most impressive accolades of the selected athletes this season. With 5 first place finishes, a 4th place in the NJSIAA group championships, and a 16:13 personal record in the 5000 meter run in the conference championship, Aidan did not look back this year. His spectacular season earned him a mind-numbing amount of honors, including 1st team all conference, first team all league, first team all state group, and first team all country. 
Coach Gallo saw the work that went into his unreal season: "Aidan is incredibly driven, works extremely hard, goes the extra mile when it comes to preparing for races and taking care of his body. He is always up for the challenge in running against tougher competition." Does the future Sea Wolf have what it takes to be fall athlete of the year?
Allie Eisenberg (Girls tennis)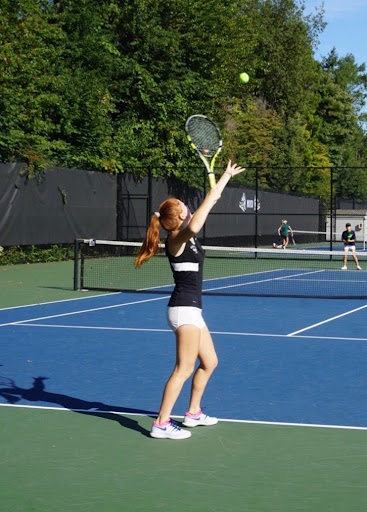 Leader of the 12-3 girls tennis team, Allie went head to head with the best of the best every match, as she has consistently held the #1 position. She was relentless on the court, going 8-3 individually, and undefeated in all league matches. A crisp forehand and a stoic demeanor have made her a blue-chip prospect. Her great play earned her first team all league.
Coach Hess highly regarded Allie's efforts this year: "Allie is the epitome of what a leader, a captain and a team player should be. Allie is selfless, always the first to motivate another player and cheer her teammates on. Not only is she a leader on the court but off the court as well." Did Allie serve her way into fall athlete of the year?
Hope Lagemann (Volleyball)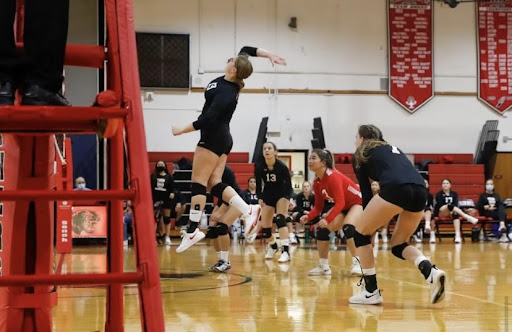 The Vassar volleyball commit killed it this year, tormenting every team that faced her cannon of an arm. Throughout the season, Hope collected 181 kills, 25 blocks, 49 digs, 5 assists, 178 service points, and 59 aces. Undoubtedly the leader of the team, Hope helped bring them to the championship against Bogota, and earned first team all league, 2nd team all NJ group 1, and 3rd team all county. 
Coach Zimmermann loved having Hope on the squad: "Hope was a beast on the court, she led our team to a very successful season with her high volleyball IQ." Has Hope's great play netted herself as fall athlete of the year?