Artists of GRHS
Artist: Shelly Revich
As a senior in Glen Rock High School, Shelly Revich has always been involved in art. Whether it's dance, martial arts, or visual arts, she has had a deep connection to these forms of self- expression.
Starting as early as 3rd grade, Shelly has created countless pieces over the years. She has tried different mediums and one of her favorites is watercolor. Shelly says this painting is her best work and it's inspired by a Vogue magazine cover. Although she will not pursue art in her future, she advises younger artists to leave their comfort zone and practice as much as they can.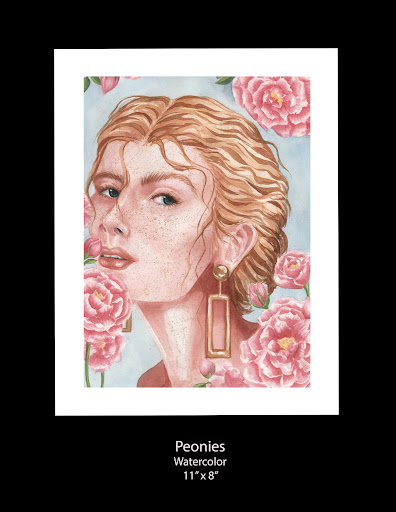 Artist: Anthony Raymond Zapotosky del Crespo
Anthony Raymond Zapotosky del Crespo is an authentic student which is reflected by his art. His appearances in school plays, sports, and his artistic abilities will be remembered for years to come.
Starting in 7th grade, Anthony has been on a journey to make art his life. In fact, he wants to go to college for art and become an illustrator for comic books. In his art pieces, he likes to mix reality with dreams, which is evident in his work. Using a photo that he took during quarantine, Anthony transformed the piece into one with raw emotions. Inspiration from Greg Capullo's ideas of bizarreness brought his piece to life. A piece of advice that Anthony would give to younger artists is to make chaos into beauty.