Successful cross country season comes to an end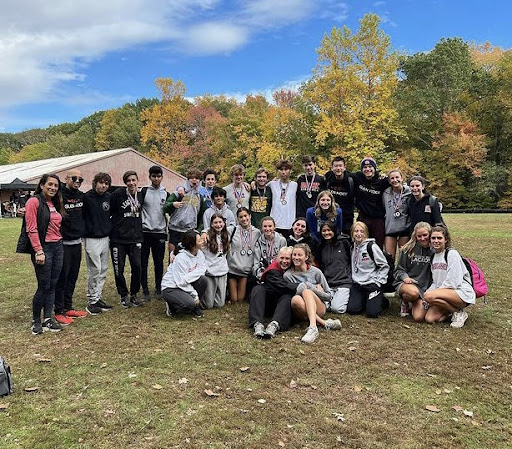 by Ben Habler, Sports Beat Manager
November 18, 2021
After COVID-19 plagued the 2020 season, a much more successful season for the Glen Rock HS Cross Country team came to an end on Saturday.
Both the boys and girls teams came top five in State Sectionals on Nov. 6, which allowed them to advance to State Groups at Holmdel. It was the first time both teams qualified for Groups in over 10 years.  In order to qualify for the State Meet of Champions (the state championship), the team would have had to place in the top two which didn't happen.  However, senior captain Aidan Carroll qualified individually by placing in the top ten in his race.
For the boys team, they placed second at County Groups and qualified for the Bergen Meet of Champions, (the county championship).  They are led by Carroll as well as senior Michael Taromina.  The team has a plethora of sophomores that have them well-positioned to succeed in the future.  Sophomore Ben Raser, who has a personal best time of 17:36 for a 5K, and junior Jacob Bae (17:52) both made tremendous progress, and are going to continue to improve going forward.
For the girls team, they placed third at counties beating rival school Leonia by one point.  Senior captain Isabel Shea had a successful season with a personal best time of 20:47 which actually came in a course that was 250 meters longer than a 5K.  Junior Emma Leishear and sophomore Lily McNair look to lead the girls team going forward.
In groups on Saturday, the girls placed 10th out of 20 with an average time of 24:11.  The boys team placed eighth out of 19 with an average time of 19:02.  Carroll placed fourth and is going to be chasing the school record at the Holmdel course this upcoming Saturday at the state championship.