The Race To Trenton: NJ 2021 Governor's Election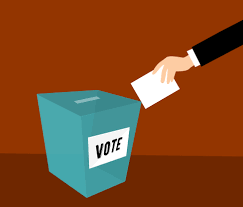 The days are winding down till Nov. 2. The governor's position is up for grabs, as Incumbent-Democratic Candidate Phil Murphy faces off against Republican Candidate Jack Ciattarelli. Not only does this hold implications on the future of our state, it has implications on the state of national politics. 
Who is Phil Murphy?
Philip Dunton Murphy was born on August 16, 1957 in Needham, MA. He graduated from Harvard University with an AB degree in economics, and he got his MBA at the infamous University of Pennsylvania's Wharton School. In the 90s, Murphy moved to the great state of New Jersey. After working as the National Chair of Finance for the DNC, Phil Murphy was chosen by Former President Obama to serve as the Ambassador to Germany (2009-2013). After rumors of running in the 2013 election, Murphy finally threw his hat in the race in 2017 when he faced off against Kim Guadagno who served as the lieutenant governor to the unpopular Chris Christie. He defeated Guadagno by a staggering 14% as he garnered 56% of votes. 
Who is Jack Ciattarelli?
Jack Ciateralli was born on December 12, 1961 in Somerville, NJ. He graduated from Seton Hall with a B.S. in accounting and an MBA in finance.Before entering his political career, Ciateralli founded Galen Publishing, L.L.C., a medical publishing company. He worked as a CPA, and is the co-founder of several medical journal publishing companies. Ciateralli entered his political career in 2007, when he was elected onto the Somerset County Board of Chosen Freeholders. He served in that position till 2011, when he ran for the 16th Legislative District. Ciattarelli would be victorious. During his campaign he promised that he would serve no more than three terms, and he would keep that promise when he would not run for reelection in 2017. Instead, Ciatarelli unsuccessfully ran for governor of NJ, as he lost out on the Republican nomination for governor. He would be successful in garnering the nomination in 2020. 
Where do they stand politically?
Phil Murphy is considered to be a progressive democrat, while Jack Ciateralli is considered to be a moderate republican. The two have vastly different ideas on the future of New Jersey, however, they both champion the diversity of New Jersey. They both have been riddled with controversy as Phil Murphy was seen saying "If taxes are your issue, New Jersey is not your state" and sexual assault allegations have riddled his administration. Meanwhile, Jack Ciatarlli was seen at a "Stop The Steal" rally, which advocated that the 2020 election was fraudulent against Former President Trump. One can find Phil Murphy's platform on his website, as well as Jack Citarelli's on his website. 
What are the National Political Implications?
Any local or state election between a republican and a democrat is a test on what the general public thinks of the President's performance. An example of this can be seen in 2018, as Democrats flipped the then Republican-held congress. This election will be a test on how the nation views President Joe Biden's performance, and it may show future implications for the 2022 election. 
Who is going to win?
That is up to you to decide! The polls currently show Phil Murphy having a six-point lead on Jack Ciattarelli. But no matter what the polls show, it is up to the voters of New Jersey to decide! Early voting will begin on Saturday, Oct. 23 through Sunday, Oct. 31. Voting will be open Monday through Saturday from 10 a.m.- 8 p.m. Voting will be open on Sundays from 10 a.m. to 6 p.m. Election day is Nov. 2, and polls will be open from 6 a.m. till 8 p.m. 
GO OUT AND VOTE.