Glen Rock senior uses computer science skills to create his own website
by Ryan LeBlanc, Social Media Manager (Instagram)
December 14, 2020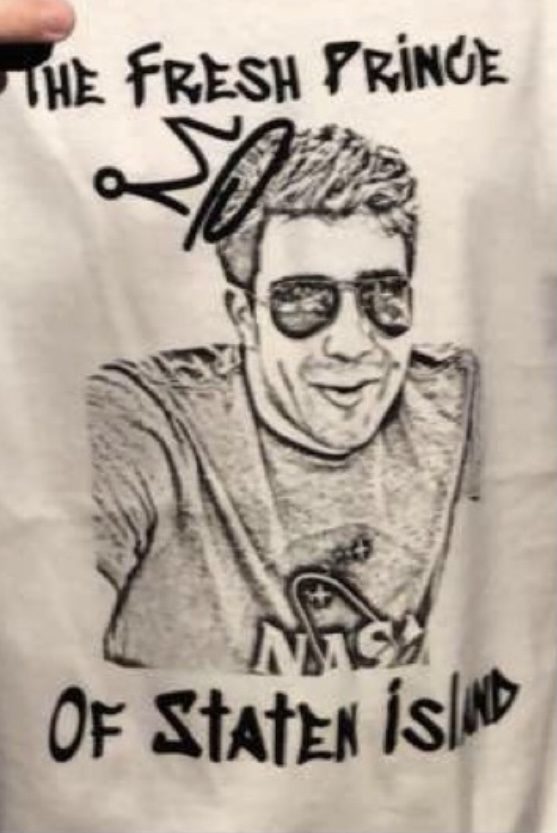 Kevin Kennedy, also known as "The Fresh Prince," is a senior at Glen Rock High School who is passionate about computer science and will look to work in this field in the future. Kennedy recently released his own website called The Fresh Prince of Staten Island.
The website includes a blog about Kennedy's intriguing thoughts on society. The content produced on Kennedy's blog will be anything from politics to how he felt about the most recent episode he watched of "Seinfeld." Kennedy will add his own humorous touch to the blog. 
Kennedy first got into computer programming when he took a computer science course in high school. Kennedy became fascinated by the subject and wanted to learn more about designing and programming websites. He continued to take computer science classes throughout high school and did his own research and projects outside of school. This led to Kennedy creating a website of his own. 
The process of making an extraordinary and well-designed website takes an abundance of time and hard work: "When you build a website you have to type out the initial code, and then what you have to do is upload those files to a database. That database will then connect what you uploaded onto a web address," Kennedy explained. 
"The Fresh Prince" created his website in an efficient way using the skills that he learned from the computer programming classes at the school and skills he developed on his own. Kennedy used the admin to design the layout of his website at pure will. 
Kennedy plans to add more features and designs to The Fresh Prince of Staten Island
"I have developed a new Fresh Prince of Staten Island logo for the website. I will be adding a merchandise store to the website for the t-shirts I sell, and other Fresh Prince of Staten Island merchandise that is on the way," Kennedy mentioned. The Fresh Prince of Staten Island is also looking to include Google ads on his website where he could have a chance to make a profit. 
The idea behind The Fresh Prince of Staten Island came from the American sitcom "The Fresh Prince of Bel-Air." The Glen Rock senior took this title and switched it to Staten Island because of his deep roots in Staten Island, NYC. Kennedy believes that his website will grow attention because he will provide information and thoughts to his audience that will give them a laugh.
You can check out Kevin Kennedy's website at freshprinceofstatenisland.org.