'Parasite' – a thought-provoking film of greed and class warfare
"You know what kind of plan never fails? No plan at all. If you make a plan, life never works out that way." – Kim Ki-taek, Parasite
Parasite, a black comedy thriller film directed by Bong Joon-ho, is praised among many. It has an astoundingly high rating on Metacritic with 96% and has a rating of 99% on Rotten Tomatoes. At the 92nd Academy Awards, Parasite made history, becoming the first foreign film to win the Best Picture Award, as well as Best Director, Best Original Screenplay, and Best Foreign Film. 
Needless to say, this movie is incredibly accoladed. But even with the highest expectations, Parasite exceeded them.
Parasite portrays the extremities of greed – and the movie depicted this heavy topic in an incredibly artistic way. With a parasitic relationship, parasites need to live off a host. This concept is applied in the case of social class discrimination; the needy leech off of the rich in Parasite. But in this movie, everyone is a parasite. In addition to its luring and innovative plot, convincing actors, and symbolism, seemingly simple aspects – camera shots and sound were utilized with utmost elegance. 
The story is introduced in the poor household of the Kim family (Ki-Taek is the father, Chung-sook is the mother, Ki-woo is their son, and Ki-jung is their daughter.) The opening scene focused on dangling socks from a ceiling fixture and additionally explained their financial status in simple gestures, such as the poor internet connection, flickering lights, their job of folding pizza boxes, and the overall appearance of their small house. 
Their narrative begins to change once Ki-woo lands a job tutoring the daughter of a wealthy family, Park Da-hye. Yeon-kyo is the mother of the Parks and is married to Dong-ik. They have two children, Da-hye, and a son, Da-song. Soon enough, the Kims create elaborate plans to infiltrate the lives of the Parks, starting with Ki-woo as the tutor. Ki-jung is later hired as an art therapist, Ki-taek is hired as the driver, and Chung-sook becomes the housekeeper. These elaborate plans aren't completed with simple ideas, they're filled with lies that help them obtain the jobs. 
This plan is running smoothly, but as Ki-taek said, life never works out according to a plan. While the Parks are on a camping retreat and the Kims are finally living a lavish life, the housekeeper returns to the house. At this point, the movie takes a dark turn with unforgettable action and becomes a thriller. 
The infiltration of the Kims into the Parks' lives showed how gullible the rich were in some cases, especially Mrs. Park. At times it seemed unrealistic, seeing as someone of that wealth didn't do a background check! But specific dialogue, such as when Mrs. Park says something along the lines of how she will only hire recommendations from people she trusts, shows how truly naive this wealthy family could be. 
It was interesting to watch the progression of the many characters in this movie, especially the Kims. Upon reaching somewhat of a lavish life compared to before, they exploited it with their greed, starting from when they refused to help the previous housekeeper. Parasite is appreciable for its distinctive characters and development. The action of Parasite is even more impressive. Particularly near the end of the movie, five minutes of a nail-biting, thrilling action sequence change the entire course of the movie. 
Stated before, several shots and cuts of the movie made it visually interesting to watch. For example, during the "infiltration," the movie shows the Kims in their own home reading a script of conversations and predicted responses from the Parks. This footage, as well as the actual conversation, were cut back and forth, making it engaging and humorous to watch! There were standout shots with a flash-forward or flashback in time – for example, when Yeon-kyo tells a story of how her son saw a ghost, there was a transition to show this happening in real-time rather than just a recap from Yeon-kyo. Near the end, there was a scene that could be interpreted as a dream or a flash-forward. One of the last scenes of the movie also created a circular ending, showing the dangling socks once again.
A review simply can't do justice to all the minute details, symbolism, and foreshadowing in Parasite – to understand how Parasite is a masterpiece, I suggest to watch it. Parasite is sometimes avoided due to the fact of a language barrier as the movie is spoken in Korean. Still, with the help of subtitles, it is an unforgettable film with its motifs of greed and class discrimination, elaborate plot, cinematography, and actors. Parasite truly was an artistic film, and as director Bong Joon-ho said, "Once you overcome the one-inch barrier of subtitles, you will be introduced to so many more amazing films."
About the Writer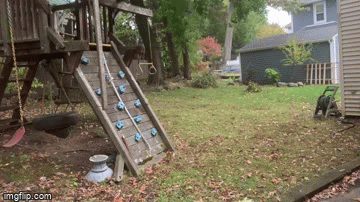 Yethmie Goonatilleke, Social Media Manager (Twitter)
Yethmie Goonatilleke is a sophomore at Glen Rock High School. This is her second year writing for The Glen Echo. Yethmie loves to write and in her free...