Boys basketball wins big game at Garfield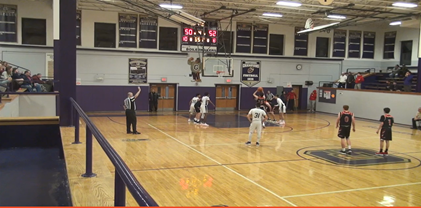 The boys varsity basketball team improved to a 5-1 record yesterday in their 54-51 road victory against Garfield.
The Panthers were looking to start the new year on the right foot after winning the Ridgefield Memorial Holiday Tournament, and that is exactly what they did. The Panthers had a great start to the game, as they went into the locker room at halftime with a 12 points lead against Garfield in its home gym.
But Garfield started to slowly cut down the lead, making it a tight game going into the fourth quarter. Garfield cut their deficit to just 1 point with less than a minute left in the game, but Senior Guard, Zach Golin, hit two huge free throws to give Glen Rock a 3 point lead.
Garfield had a chance to send the game into overtime with a 3-point attempt at the buzzer, but the shot went in and out, and the Panthers won.
Golin led the team in scoring with 12 points along with 2 steals, and senior co-captain Ryan Harris was all over the stat sheet with 11 points, 8 assists and 2 steals.
Senior co-captain Gabe Weinstock praised the team for its great efforts in their win. "I feel that every player came to play from top to bottom. We got amazing contributions from everyone that got on the court," Weinstock said.
Glen Rock has had a hot start to the season, but they have a tough schedule ahead of them, which includes the likes of Demarest and Manchester. Weinstock emphasized how they need to keep up the good work in order to keep winning games.
"We have to keep the same level of focus, poise and energy if we want to keep succeeding," he said.
Glen Rock has now won four straight games, and they are looking to make it five straight with Saturday's home game against Demarest.